by Savannah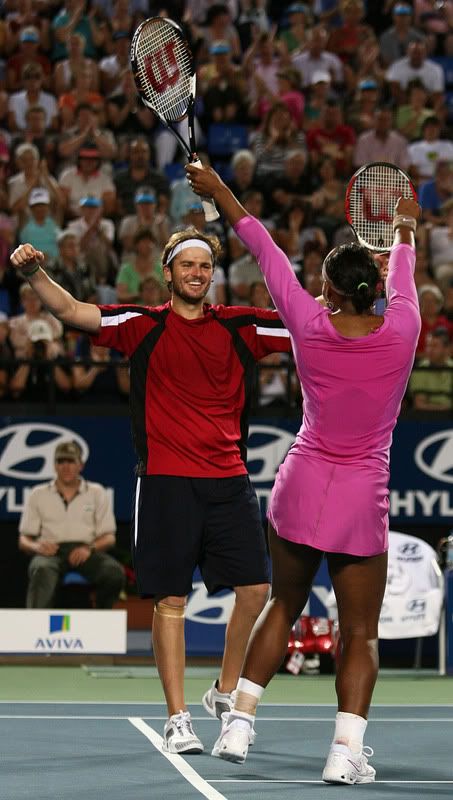 It's been a crazy week. Tennis just started back full swing and already there's been major drama.
Hopman Cup

Mardy Fish
and
Serena Williams
added the
Hopman Cup
to the Davis Cup won by the United States. In a final where the injured
Jelena Jankovic
of Serbia gave a walkover in the women's final and
Novak Djokovic
managed to subdue a hard driving Mardy Fish in three tie break sets it all came down to the mixed doubles.
Anyone who still thinks tennis is a genteel sport for the faint hearted got their eyes opened during this match. Jankovic, unable to move much, was picked on by Fish. Meanwhile Serena and Novak were dueling it out. The United States was down in the first set and it looked as if the Serbian strategy of conceding the women's match was going to work. Instead Williams and Fish fought back and in a tiebreak won the first set 7-6(5). The second set saw the United States team roll easily over the top seeded Serbians 6-2.
Special mention and applause must be given to
Meghann Shaughnessy
who, due to the illness of Serena Williams, played the first woman's match against Jankovic and won. Without her Mardy and Serena would not have been able to hoist the trophy. Will the United States be able to add a third cup to its collection this year?
The Hopman Cup New Years Eve Ball
Alicia Molik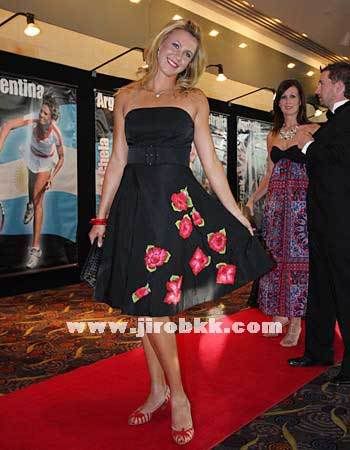 Mardy Fish and his fiancee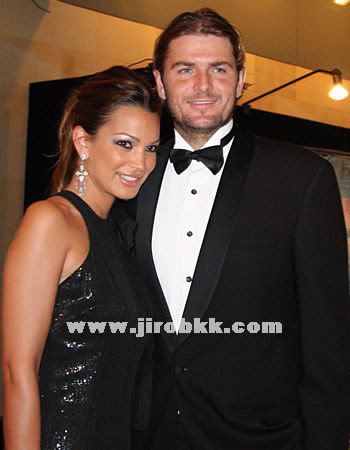 Gisela Dulko
Arnaud Clement
Jelena Jankovic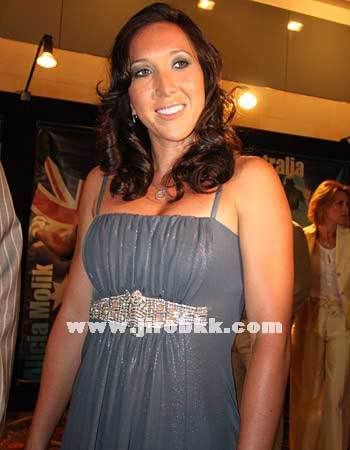 Tatiana Golovin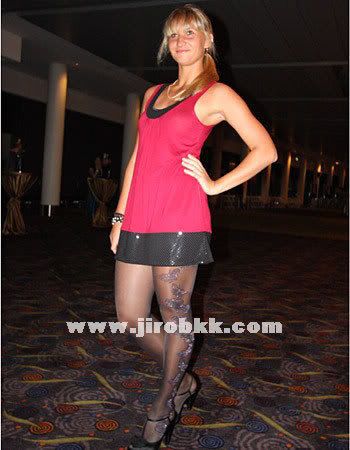 Novak Djokovic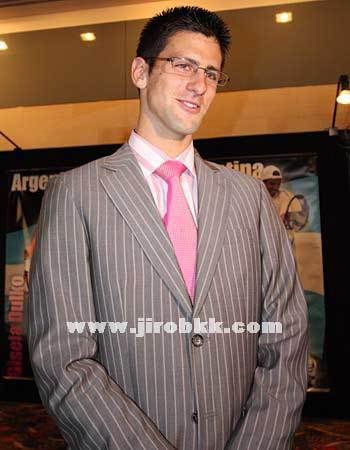 Martina Navratilova
Sania Mirza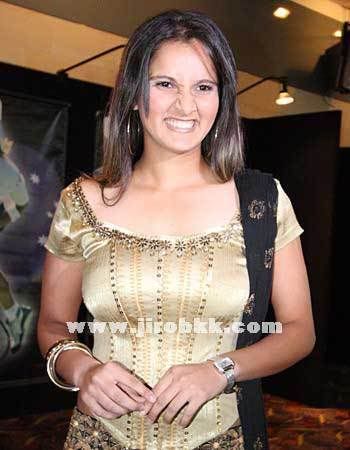 Novak and Jelena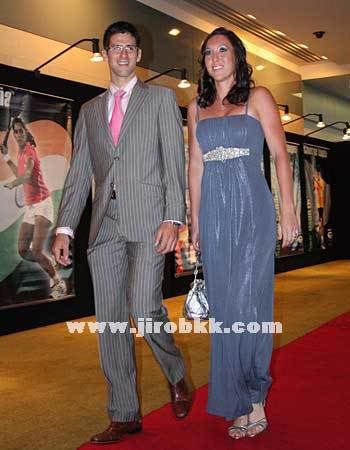 Sania and Rohan Bopanna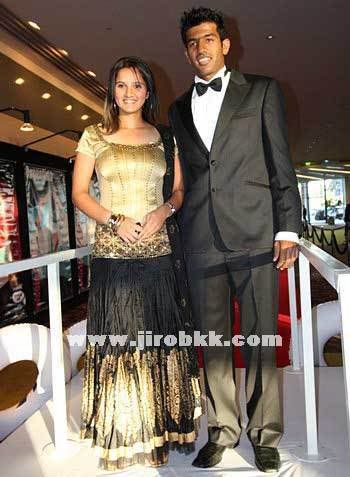 All pics courtesy of
Jirobkk

Hong Kong Exhibition Tournament
Apparently 61 degrees Fahrenheit is freezing in Hong Kong. The ladies on court attire looked as if an Arctic, or in this case, Antarctic blast was bringing the winter mix we in the North Eastern United States know so well. I guess it's all relative.
Anna Chakvetadze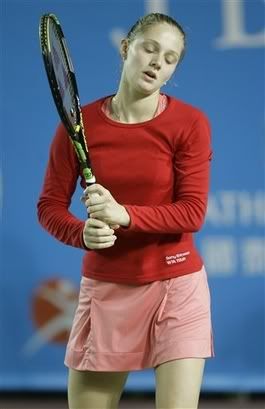 Elena Dementieva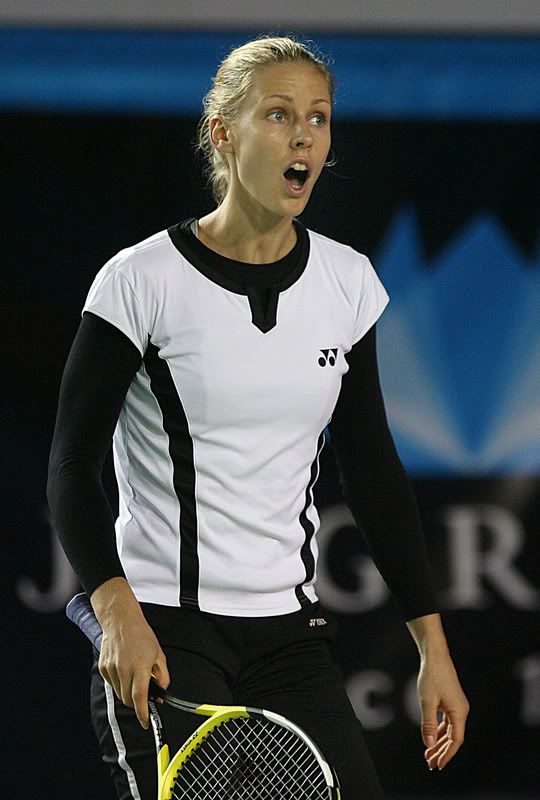 Maria Sharapova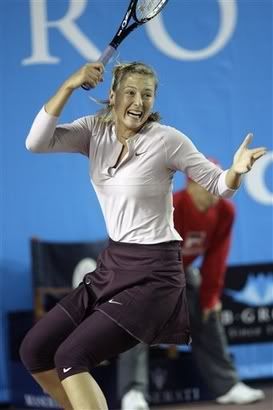 Venus Williams
The
Gold Group
Final is between Maria and Venus
The
Silver Group
Final is between Peng Shuai and Caroline Wozniacki
Martina Hingis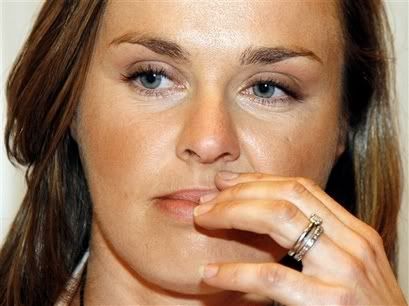 The final ruling has been issued and Ms Hingis, 27, is banned for two years from professional tennis and must repay prize money. This must be a severe blow (no pun intended) for the fans who supported her throughout her career and came to her defense when this story first broke.
Fan or not her role in women's tennis can't be overlooked and the Hall of Fame arguments are already starting. Some are saying that
John McEnroe
, a Hall of Famer and admitted drug abuser during his playing days is in Martina should not be punished and kept out of the Hall. I don't know. My gut reaction is that she should maybe not get in on the first try if at all. I do know that if the woman who tested positive for cocaine was surnamed Williams she would never get in regardless of her contributions to the sport.
Adventures of the Ego King
I can't take credit for the term - I first saw it on MensTennisForums - but I love it and will probably be using it throughout the year to describe something totally off the wall said or done by
Mr. Roger Federer
.
This week an interview was published in L'Equipe wherein Roger declared himself a legend. The article was picked up by American online news outlets so here is the quote.
Original French
"J'ai ressenti que cela me faisait passer dans une autre dimension, que je n'étais plus juste le meilleur joueur du moment mais une sorte de légende. Bien sûr, c'est bizarre de s'autoproclamer une "légende", mais ce moment fut le plus fort de toute l'année."
English Translation
"It felt like moving into another dimension and that I was no longer just the best player in the world, but a kind of legend,

"Of course its bizarre to think of oneself as a legend, but that was the biggest moment of the year for me."
Sometimes I think he says these things because he is too honest and says what he really thought instead of beating around the bush. His handlers need to tell him to get a grip and think before he speaks.
Match of the Year?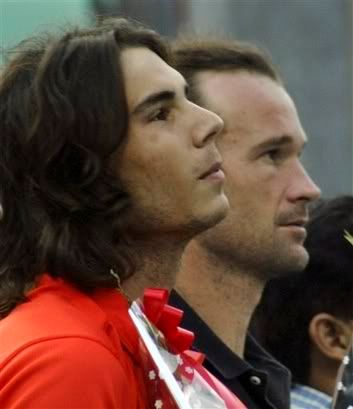 It's hard to talk about matches of the year in January with so much more tennis to be played but the marathon semi final at Chennai India between Carlos Moya and Rafael Nadal will be talked about in those terms for some time.
It had everything. Shot making. Guys leaving their guts on the court. Friend and mentor vs friend and mentee. Almost four hours long. And in the end Rafa subdued his friend in a third set tiebreak.
Moya fought through fatigue and was running on fumes in that third set and still forced a tie break.
I have to say that the Indian announcers are among the best I've heard. They talked about the tennis being played. Close ups were not of anyone's famous ass but of his grip and the position of his body and use of his legs. The same was done for Moya. What a joy not having to listen to the same tired crap that will be served up once again by US commentators during the Oz Open.
It was a great match and I hope you all get to see it.