By Savannah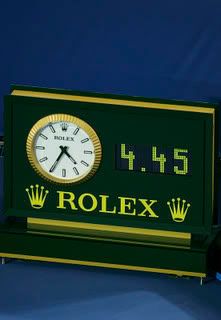 Tennisheads have been treated to the longest and shortest of matches over the last few days. Delirious tennis fans, many of whom pulled all nighters can finally catch up on their life that does not revolve around tennis and the most precious commodity, sleep.
The bottom half of the men's draw and the top half of the women's are in quarter final mode. For heavy lifting and analysis please see
Craig Hickman on Tennis
The top half of the men's draw and the bottom half of the women's play tonight by United States time and tomorrow by Australian time.
Here are your current quarter finalists.
Men
Jarkko Nieminen
Rafael Nadal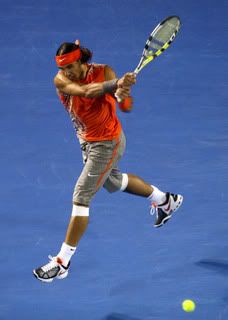 Jo-Wilfried Tsonga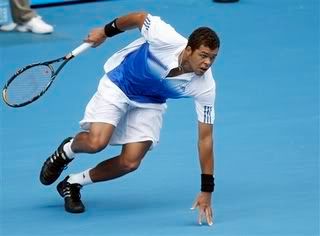 Mikhail Youzhny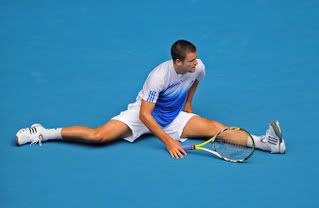 Women
Maria Sharapova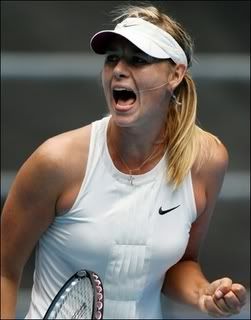 Justine Henin
Jelena Jankovic
Serena Williams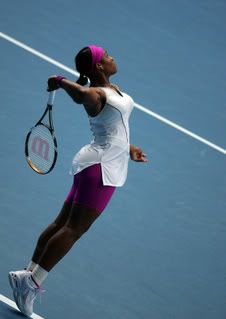 Play resumes at 10a Australian time. Please consult the
World Clock
for what that translates to in your area. Meanwhile I'm going to kick back and relax and hopefully get some sleep this afternoon.