by Savannah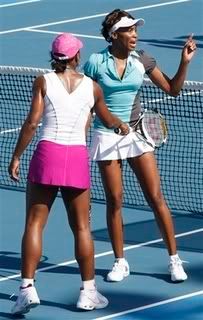 Who knew? I mean I always assumed it was
Serena Williams
who walked around with a small jar of vaseline in her purse just in case she had to throw down at a moments notice. Venus was always the serene one in the public's eye. Guess we kind of forgot that
Ms Venus Ebony Starr Williams
is a Gemini.
There was blood spilled on the court but it wasn't from Venus wiping up the court with the chair umpire in her doubles match. Note to chair umpires: If everyone and their mother saw the ball was out, including you, and you still call it in what the hell is wrong with you? Over rule or take what this guy is offering.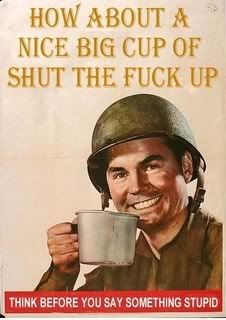 I'm sure
Nikolay
will play his next match.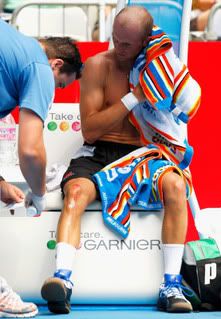 I told you I hate this dress. Here's Exhibit A as to why. And what's with that hem? That would drive me nuts.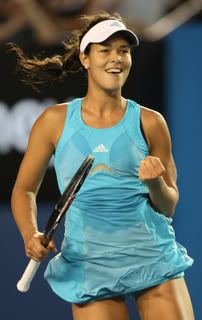 Well
Tatiana Golovin's
main rival arrived on court today. I must say she disappointed me. I mean she is introducing us to her friends - again - but this is so blase for
Ms Mattek
. Come on Bethany! Trot out that leopard skin. I wonder if there would be any empty seats if Bethany played
Tamira Paszek?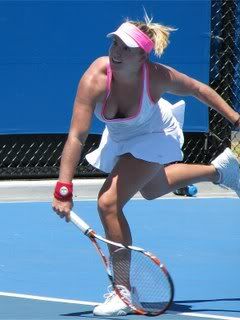 I haven't seen much tennis today or had a chance to find out what's got tennisheads collective bowels in an uproar. I mean tennis is my passion but in order to enjoy it I have to spend a lot of time at the place they pay me to be. I hope you enjoy the pictures and slight snark for Day 4.
That said here are some of the best pictures from today.
Vinnay Spadea
Glad to see he got a clothing contract.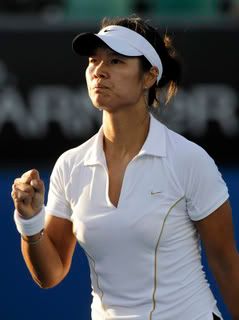 Li Na
handled her business.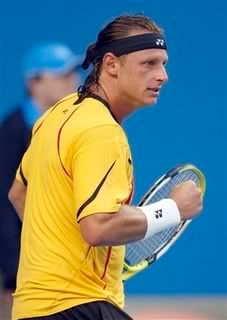 So did Semi Fit
David Nalbandian
James Blake
gave his fans a treat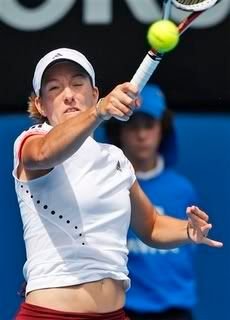 Justine Henin
was really into her match no?
Pictures of the Day
Venus in a more serene moment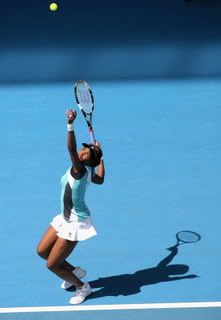 Marat playing harder than he has in a long time. I'd like to see more like this.