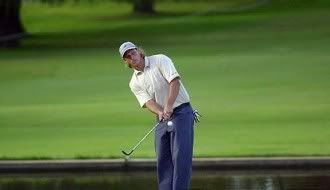 The Hamburg TMS is over for the men. Rome and Fes are over for the women. Looking ahead the two WTA Tier III events next week in Istanbul and Strasbourg have better fields than many WTA Tier I events. The big boys of mens tennis are taking a well deserved week off on the ATP side while everyone else, well maybe except David Nalbandian, seen here in Cordoba, are playing either the ARAG event or Poertschach.
Jelena Jankovic's fans are begging her to take a week off. Someone even posted a sarcastic jibe saying she would be playing both 's-Hertogenbosch and Eastbourne during the same week to make sure she gets enough grass court prep. And many fans didn't get the joke. We love you Jelena but we want you around a lot longer. Relax. Your talent isn't going anywhere. By the way Jelena is playing Strasbourg.
But there are other posts floating around the fan boards that are a little more serious and deserve some reflection. One thread, found
HERE
asks the question "Honestly Is Safin Done?"
A few of us tennisheads from
Talk About Tennis
got together recently and this subject came up all on its own. Has it really been seven years since Marat dismantled Pete Sampras at the US Open? At the time I saw championship trophies piling up in Marat's home. Most people, even fans, dismiss him as a head case ignoring the injuries he's had. But what about his Davis Cup triumphs? A valid question since Marat seems to do well in those pressure cooker situations. Shamil Tarpishev seems to know how to motivate Mr. Safin but he has his commitments and it doesn't look like he'll become Marat's full time coach. What should be done? I have no idea. But if the question is being asked maybe it's time for Marat to take a serious look at where he wants to be this time next year.
Ironically there was a similar thread about Fran Schiavone's tennis status
HERE
. She is not winning the matches this year that she was winning last year. I haven't heard about any injuries so maybe there is something going on between her ears.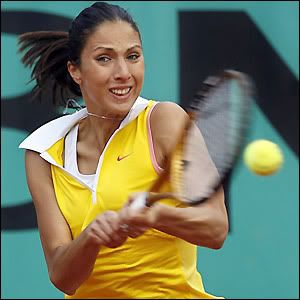 The most interesting news from the women's side other than Anastasia Myskina coming back in the French is that Jennifer Capriati is considering a comeback. An article posted in
WTAWORLD
from a local Palm Beach tennis magazine reports that Jennifer is working with Harold Solomon to get in shape and then see what can be done. At 31 and after having been away from the game for awhile I hope Jennifer gives any thought of return a clear eyed appraisal. She should also look at what is happening to Martina Hingis who came back at a younger age and after having remained fit during her time away. After her initial success Martina is struggling a bit. Jennifer was not very fit when she left due to injury. With Justine Henin, Serena Williams, Jelena Jankovic and others in top shape half stepping will not get her back into the women's tennis elite.
And, very quietly, Serena Williams has reentered the top 10.
Roland Garros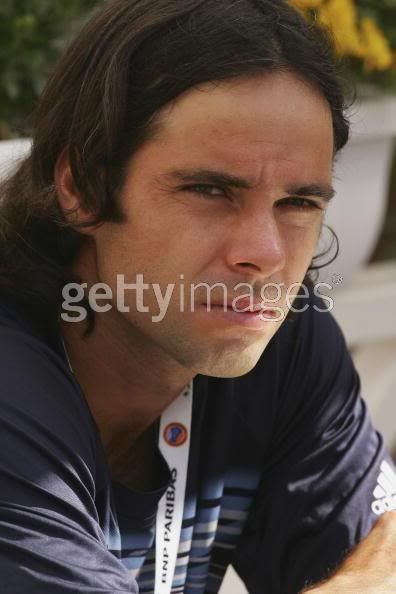 The debate now centers on how the draws will look on both the mens and womens side at Roland Garros. The debate on the mens side centers on Guillermo Canas. He has not had a great clay season so far but will he put it together in Paris? Some would add Filippo Volandri who had a fantastic run at Rome. I would wait to see how he does away from the home crowd before making him into a giant killer. Lleyton Hewitt has shown that he does deserve to be mentioned in the same breath as some of the other potential giant killers with his great showing at Hamburg. Will the French men get their act together and make a serious run on the terre battue? Will Gasquet step up? Will Clement, Grosjean and others make life difficult for their opponents? And where will they be placed in the draw? What about Juan Martin del Potro? Jose Acasuso? Juan Ignacio Chela? Carlos Moya? Will Fernando Gonzalez break out of his post AO blues?
As for the women Maria Sharapova will be making her comeback with a tune up in Istanbul before entering the fray at Roland Garros. Will a rejuvenated Patty Schnyder wreak havoc in Paris? Will Jelena be able to hold it together through seven matches and reach the final which many of her fans think she has a chance to win? How will the Chinese women do? What about the Bondarenko sisters who have been playing well of late? Will Amelie Mauresmo conquer her jitters and win it all? Or is it all moot and Justine Henin will be the one hoisting the trophy? What about Serena?
Paris, The Emerald City, is in sight now. It should be a very interesting next three weeks.