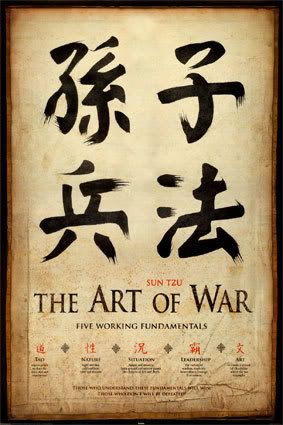 By Savannah
I'm sure no one expected the ATP to take the Hermitage 3+1 stance condemning the move towards Brave New World which would reduce the importance of Road to Roland Garros events like Monte Carlo and Hamburg while maintaining the back to back hardcourt events held in both March and August in the United States and Canada lying down. Joel Drucker from espn.com has posted an article calling the European players position, well, here's the opening paragraph:
Confusing athletic skill with intellect is dangerous. On the one hand, professional tennis players are nearly unanimous in their belief that the season is too long. Then again, who wouldn't like a shorter work schedule? On the other hand, when something close at hand is threatened, knee-jerk responses come to these fast-handed men and women quite easily.
Then there's this statement about and quote from Serena Williams.
Equally oblivious is Serena Williams, saying how upset she is that events on her home continent are shriveling.

"To grow the sport more in the United States, the tour should focus on tournaments in the United States," Williams recently told Reuters. "I think they're changing the schedule to cater to Europe and I don't like it. I don't like it at all."
Drucker does not put this in context. Amelia Island, a favorite of the women's tour, is in jeopardy as are other WTA events in the United States. Within that context Serena's statement makes sense but I don't think that's the goal here.
For the entire article go
HERE
Then James Blake and Andy Roddick weighed in. Roddick is known to have signed the petition the European players presented to the ATP which is presumably lining someone's bird cage since the ATP never acknowledged receiving it. That was the reason the Europeans went public with their complaints but that won't get in the way of the campaign to make the Europeans, especially Rafael Nadal and Roger Federer, look like whiny rich boys to the American public. When Blake can make a statement like this you wonder just what he was doing for two years in Harvard.
"Some players, myself included, don't have the same education and background as some of these tour managers or player representatives or the board members that have the job to do that," Blake said. "We have to trust them because we've elected them. We have to voice our opinions, there's nothing wrong with that, but we also have to understand that some people might have better ideas and better business savvy."
It was Roddick who trotted out the company line though.
"What no one is talking about is the finances of it," Roddick said. "This is not a knock on (Monte Carlo). The tournament is amazing, they run it great, the players love it. It's the most beautiful stadium we have.

"But if you get 70,000 people a week in Monte Carlo and then if you have a place like Cincinnati, it may be a little further out and a lot of Europeans don't like going there, but if the attendance is 180,000 and you're looking at it as a business model and who brings in the most revenue, when it's time to make cuts, that person is going to get cut."
The entire article is
HERE
I've stated my opinions before on this topic but maybe I need to expand them a bit. I'm an American born and bred. I love the US Open Series and watch it faithfully. But I am a tennis fan too. I don't feel it's good to decide one surface is better than another just because your academies and coaches have no idea how to train their students on it. Each surface presents a challenge to a player. The skill set to excel on clay is not the same as the skill set required to excel on a hardcourt or grass, or rebound ace for that matter. And that is what makes the sport interesting. It's not always the same people winning all the time for the same reason.
I don't think the answer to your shortcomings is to pick up all your marbles and go home or changing the rules in mid stream so that your skill set, limited as it may be, will become the only one that counts. It's up to you to work hard and do your best to improve yourself on that surface.
The American ATP stars come into Rome as after thoughts. They have not played one clay court match this spring. No one expects them to do well or go deep in the tournament. There are already threads on fan sites asking how badly Gael Monfils, who has been struggling, will beat James Blake in their first round match. One of the more informed fans 3MLM posted Andy Roddick's stats on clay showing that he has a pretty decent record on the red stuff. You can find the post on
talkabouttennis.com
Yet despite all that no one expects to see him in the semis.
There is hope. The younger generation, Sam Querrey among them are playing in Europe. They're not going deep but they're trying. The results of their work will probably bear fruit in two years - 2009, just when, if Brave New World is adopted in its present form, clay will have been relegated to a quaint surface "those other people" play on.