by Savannah
It's brutal watching tennis in the States during Beijing. We're used to scoreboard watching except that there isn't one in the traditional tennis fashion. The official NBC site does give results but it's still frustrating to navigate.
So far I haven't seen one tennis match on television. All the tennis I've seen has been online. Once again I have to commend NBC and the ITF for the quality of their online broadcasts. There have been problems with buffering but otherwise the quality has been fantastic. I had to upload a plug in to see it but so far it's been worth it.
So what happened on Day 2? There were winners and losers of course. There were two big upsets, well one was bigger than the other if you are a true tennishead. Taiwan's
Lu Yen-Hsun
upset Great Britain's
Andy Murray
. I can't say much about the match because it was over by the time I got out of bed. I went to bed later than usual because I wanted to see Rafa play Potito Starace but that's a story for another time. Lu was overjoyed.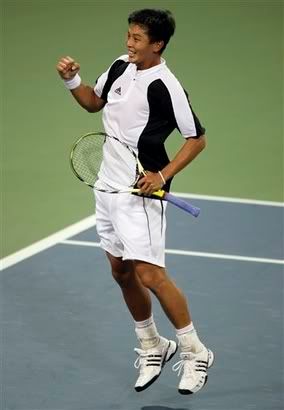 Murray, not so much.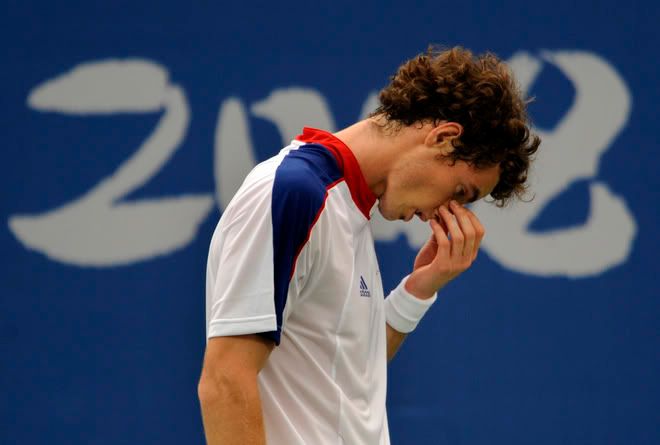 Murray is still in the doubles hunt though. He and his brother
Jamie Murray
beat back a determined Canadian team of
Daniel Nestor
and
Frederick Niemeyer
in three sets.
In another doubles thriller the Australian team of
Lleyton Hewitt
and
Chris Guccione
needed an 18-16 third set to win over the Argentine team of
Agustin Calleri
and
Juan Monaco.
The other upset of the day saw
Li Na
of China beat a seemingly befuddled
Svetlana Kuznetsova
in straight sets. Li who hasn't played at all recently due to injury and Olympic preparation played before an enthusiastic crowd and while she was broken serving for the match she broke back to take it. Sveta was doing her rolling on the ground thing again. I guess no one has told her that's not a great move tennis wise. I'm just sayin'...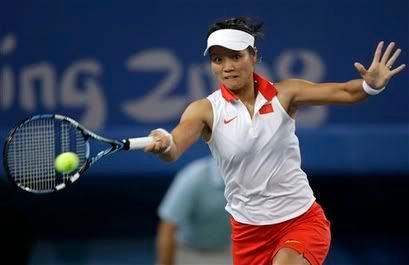 As I type this there are matches just beginning in Beijing. It's 00:45 there. That's 12:45a for those who don't know Zulu time. That's late.
I didn't get to see their matches but the following people look as if they came to take names and did. By the way Venus is doing the right thing with her hair. There is no other way for an African American woman to wear her hair in the type of heat and humidity she's facing in Beijing.
And if Dinara keeps this newly fierce persona going she's going to be taking plenty of names in the foreseeable future. Again, I'm just sayin'.
Venus Williams
Dinara Safina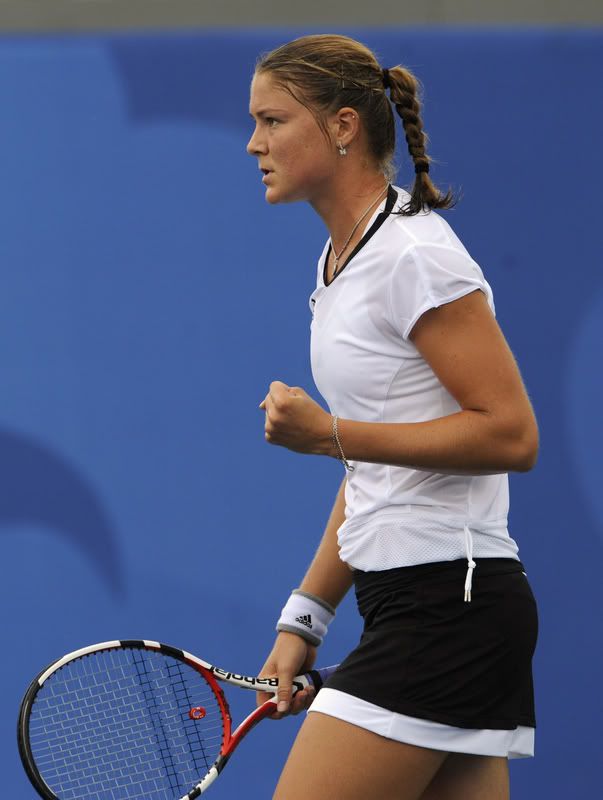 Nico Massu
may have lost in doubles but he moved on against Belgium's Steve Darcis managing to look stylish while he did so.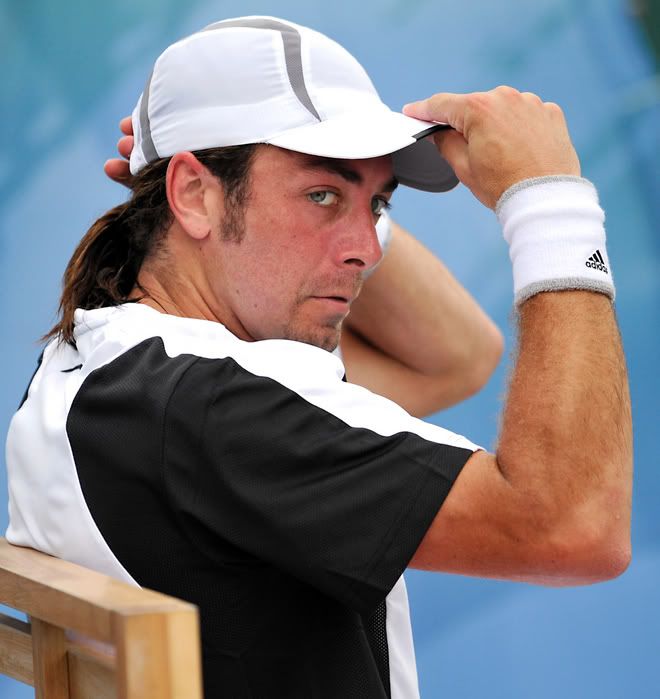 Zheng Jie
also of China won over a perplexing Agnes Szavay. Szavay burst on the scene last year but has underwhelmed since then. I know that she had a back injury last year and that it curtailed her the rest of 2007 but that injury has not been mentioned as a reason for her effort since then. Zheng on the other hand is on just about everyone's watch list.
Zheng Jie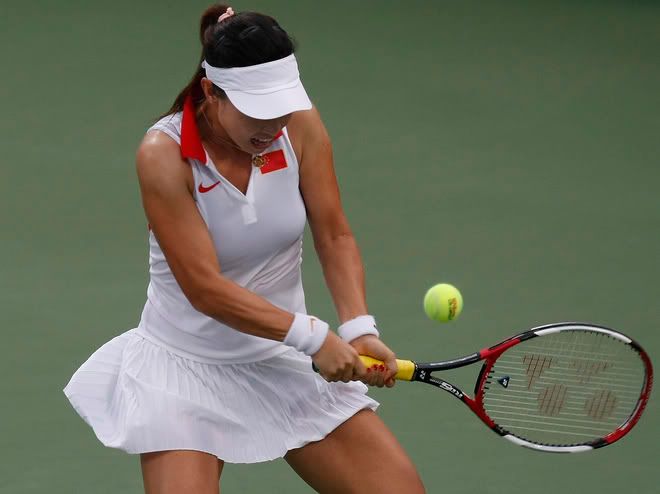 All in all it seemed to be a good day of tennis. With few exceptions those who were supposed to win did. The weather cooperated. Despite afternoon rain the schedule was almost completed. The Chinese fans are supporting their own which is to be expected. There are some who think tennis should not be an Olympic sport and point to the amazing rate of drop outs that occurred after the Parade of Nations. I guess I'm a glass is half full person in this argument. All of those who dropped out were injured prior to coming to Beijing. The fact that there were so many replacements ready to step in shows that this had to be a known fact. The ones who dropped out are not yet the superstars of the sport. All of the superstars are still there and competing. The wannabe's are on their way home. So today there is no image of a Chinese fan sticking her tongue out at the rain. Instead the young woman above captures the spirit of Day Two. Let's see what Day Three will bring.