by Savannah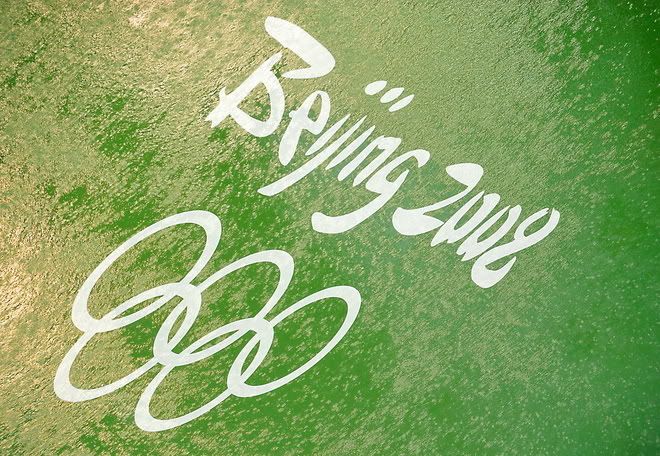 Rain rain go away! Come again another day!
We tennis heads will have to wait until late Sunday evening East Coast USA time for our hoped for fix of tennis. After adjusting our sleeping habits to be able to watch at least one match on opening day of tennis play we were left to ponder the affect of rain on hard courts and wonder why covers aren't deemed necessary by TPTB.
That may be minor though as some countries will have to wait until 2012 for their chance at the brass ring as many players who made the trip are now confessing that they came for the ride and are not fit to play. Reports are the Chinese are not amused and are checking with the NOC's to find out if they knowingly perpetrated a fraud.
Ana Ivanovic
added her name to the list of players who have withdrawn, a list that includes
Ivan Ljubicic
and
Tatiana Golovin
among others. Notice a pattern? When was the last time Tatiana played anywhere? Why was she deemed fit to play by the French? Lindsay Davenport withdrew from singles but is playing doubles. Ljubicic initially said he was playing doubles but has now withdrawn from that competition as well. I don't know. If you know you're not going to play why deny someone else who is willing to play the chance to go? Everyone laughs about
Nico Massu's
but very few want to talk about why he got that medal in 2004. He played for his country and won.
And while I'm on my rant
Aggie Radwanska
deserves special mention as being among those who couldn't be bothered to take part in the Parade of Nations.
Jelena Jankovic
did the same thing although now she's claiming to be injured and that the injury forced her out of the Parade. She's still saying she's injured but has been, at last reading, confirmed to play.
Enough of the negativity. I'm sure everyone has seen the pics of the players who showed up for the Olympic Parade of Nations. It was good to see the athletes we know and love...well let's leave it at the athletes we know featured prominently on the international stage. So I'll just do a photo essay of Day 1 play.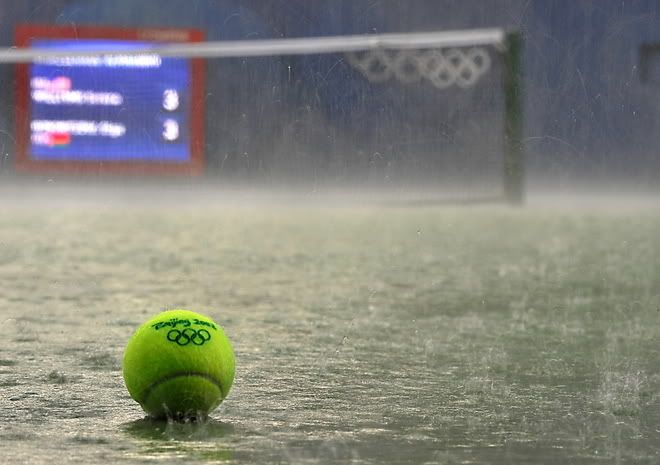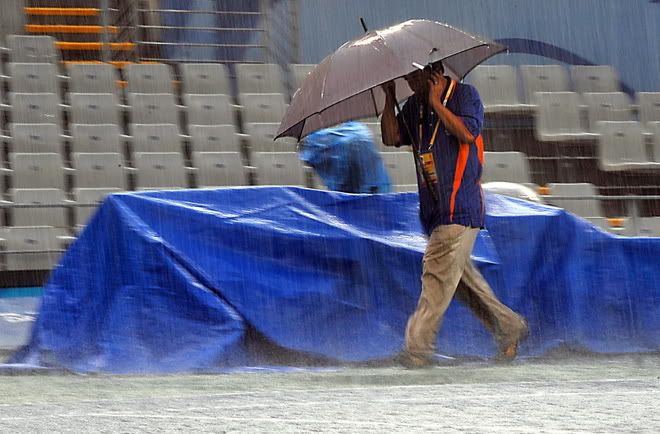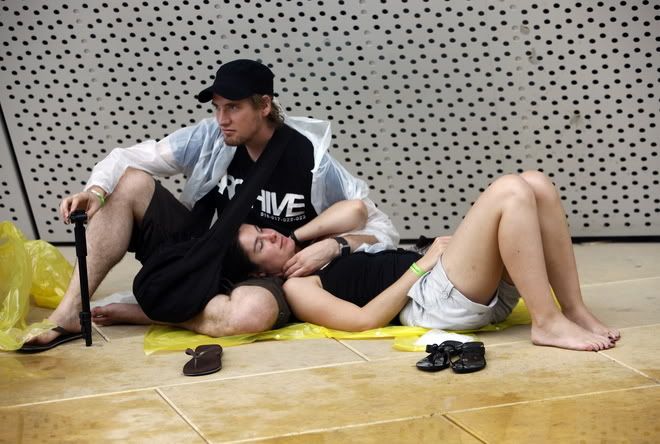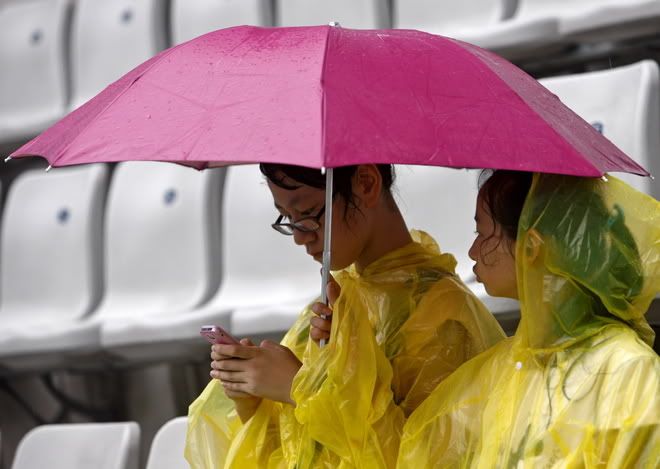 The rain did stop and allow some tennis to be played.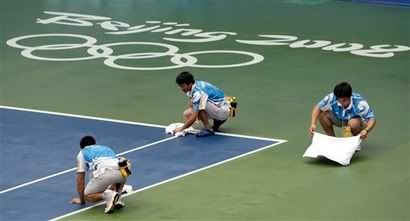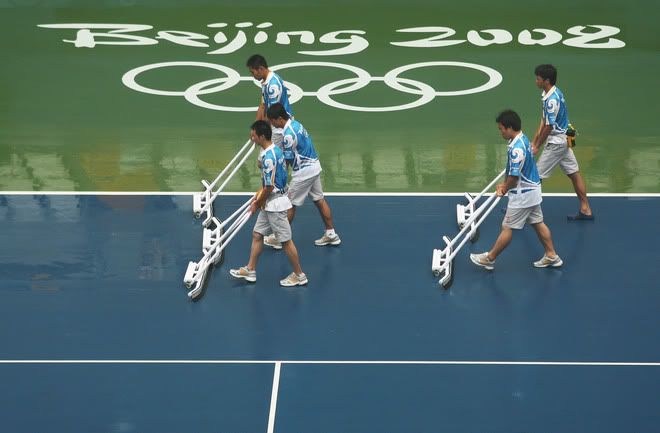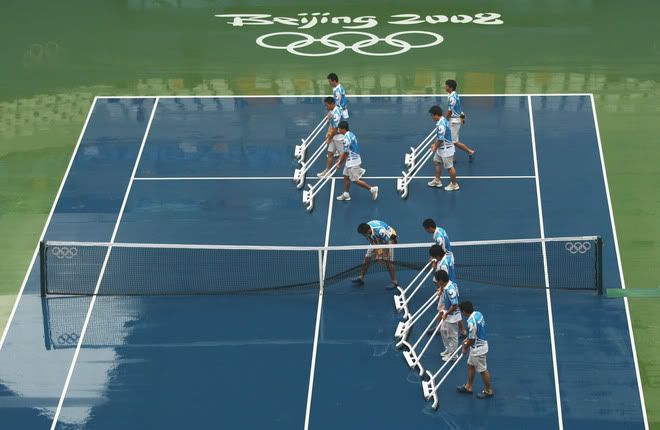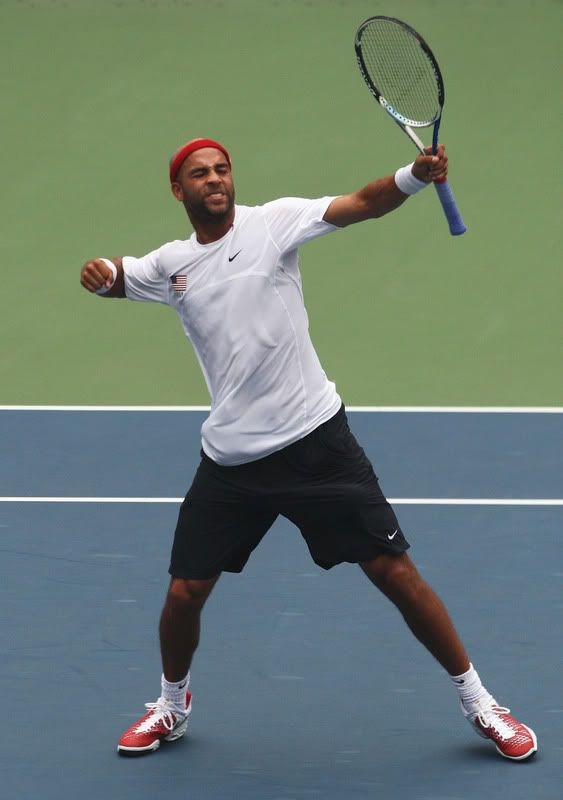 James Blake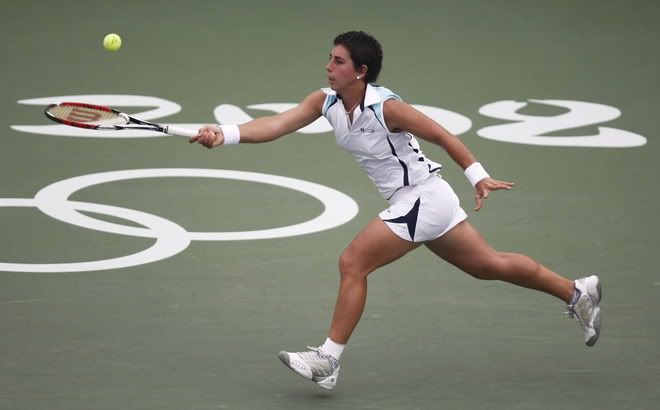 Carla Navarro-Suarez of Spain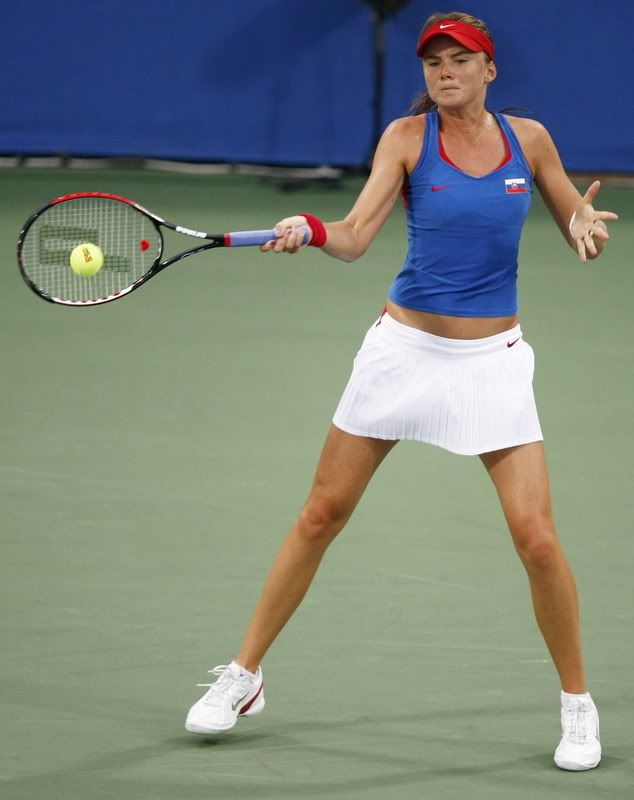 Daniela Hantuchova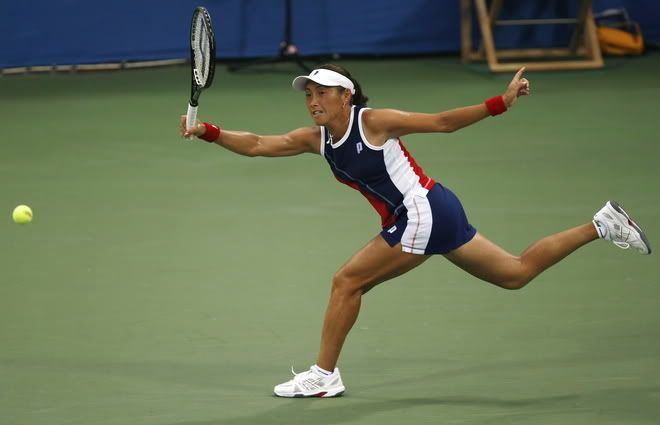 Sugiyama Ai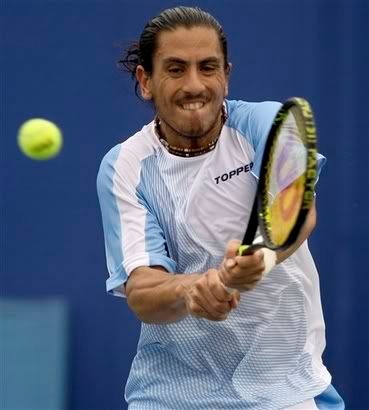 Guillermo Canas
But the day still ended like this for most of the players.
I think this young woman speaks for all tennisheads today.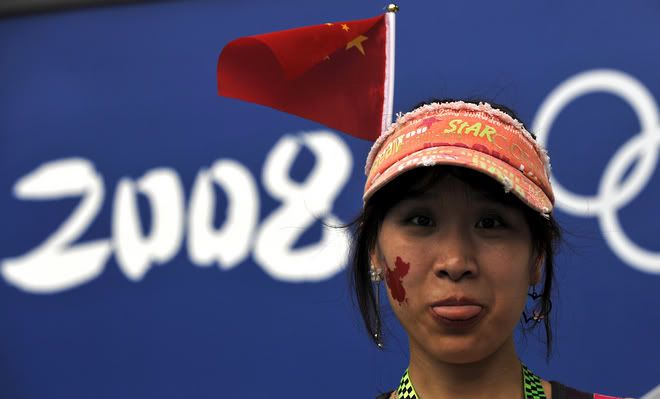 Tonight there should be a full schedule of play and we can go back to arguing shots and mental attitude instead of posting pictures that show that no matter where tennis is played the weather still trumps everything.