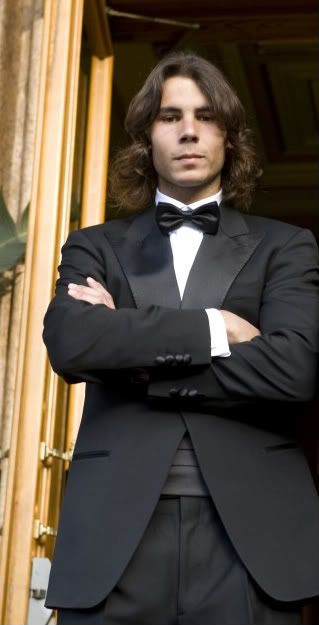 by Savannah
The WTA
I was working on a commentary about the WTA and what is happening regarding Roadkill but this fan did such a good job I'll let her do the talking.
JennyS
on the Tennis Forum's site.
This new book written by WTA Tour chief Larry Scott will soon hit the shelves. In the book he gives the following tips to aspiring tennis tour CEO's:

-Never, EVER attempt to promote the sport. Make the players do it themselves. Oh yeah, and have them wear stupid pink t-shirts to promote girl power.
-Make sure to keep entry lists HIDDEN from the public, so they might won't be frightened away from buying tickets to tournaments if a player they dislike is in the draw.
-If a player is not American or a tall blonde Russian, ignore her completely.
-Do NOTHING to address player injuries and blame everything on THEM!
-Try to get the top players to play as many tournaments a year as possible and don't give a shit about their longevity because quite frankly, you will not be CEO longer than 5 years, so who gives a damn?!
-Schedule 10 tournaments a year in Southern California and at least five in Los Angeles.
-Don't give a shit about TV ratings and focus more on making money by scheduling as many tournaments as you possibly can.
-If a player complains about the season being too long, tell them to shut up or retire.
-If a player pulls out of a tournament and does not have a valid medical report signed by a doctor, a nurse AND the tour medical advisor, fine them $100,000 and suspend them for two months.
-If a player plays fewer than 25 tournaments, they do not get any of the tour's bonus pool.
-Discourage players from participating in Fed Cup, Davis Cup and exhibitions so they can play as many tour events as possible

and finally
-Sit back in your office, make a ton of money and do ABSOLUTELY NOTHING and make a six figure salary a year!
That's a wrap no?
From The Mouth of Roger Federer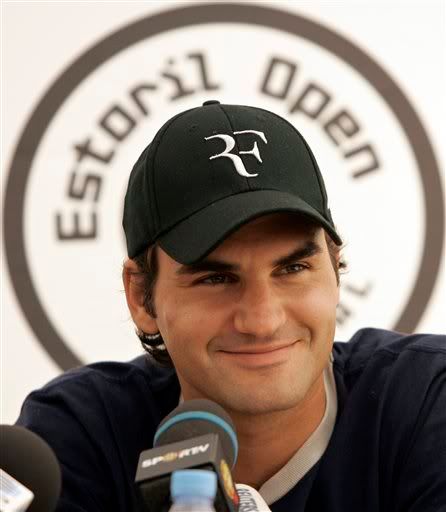 IT: A lot of No. 1 players distance themselves from getting involved in tennis policies and politics. Not you. You've spoken out and have pretty much been a traditionalist when it comes to the use of Hawk-Eye, a bunch of Wimbledon issues, the downscaling of the long-established Monte Carlo tournament or having tournaments experiment with the round-robin format. Why have you chosen to speak out?

RF: You have to remember that tennis has incredible roots. We haven't been around just for five years so you can change everything and everybody's open to changes. I grew up a certain way with tennis being in a certain way. I don't want it to change, because I think it's a great sport.

The problem we have is that we should have more sponsors, bring more money in and get back on normal TV. That's been the biggest problem for us. We had some bad deals with the ISL deal that went bankrupt [when tennis supposedly was going to land huge international marketing deals that never materialized.] That really hurt us a lot in terms of being on a normal TV network. They sold the broadcasting rights to private networks. That just killed the market for us in terms of sponsorship, and being on TV for the regular fan.

The stadiums now are sold out, people are loving this sport. It's a great live sport to attend. It's a pity. But we're on the way back, because we have a great package to sell. This is what we need to focus on and not little changes like that stupid round robin.
Source:
Inside Tennis
They don't ask him and Roger doesn't mention it but
Mercedes Benz
which was a tour sponsor has signed an exclusive deal with Roger and will have him as it's spokesperson in Asia. This is a little different from the situation with
Maria Sharapova
and
Sony Ericsson
since SE is still a tour sponsor and Mercedes won't be anymore but as many fans have said can the ATP afford to lose such a big sponsor at this point? I said I wouldn't talk anymore about the debacle men's tennis has become. I also won't talk about how ET is favoring the American tournament directors at this point. We can bitch and moan about the loss of Hamburg to Madrid but Hamburg's suit is still pending. If they win then can we say ET's reign has been a disaster for the ATP? There is some serious discussion going on among tennisheads on this subject and believe it or not some American fans are able to see the big picture since we are tennis fans
first and will watch tennis no matter who is playing. Over on
Mens Tennis Forums
there is a thread that features serious discussion about the ATP situation. American fans like "Deboogle" and "Fee" are showing we're not all head in the sand don't care about the rest of the world of tennis fans. Keep up the good work.
This and That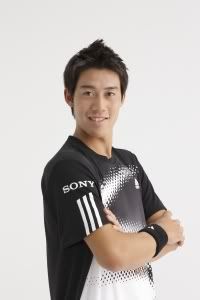 Nishikori Kei of Japan has signed a three year deal with
SONY
TOKYO, April 30, 2008—IMG today announced that professional tennis player Kei Nishikori has signed a three-year global sponsorship agreement with Sony Corporation.
Nishikori, 18, will endorse a wide range of Sony electronics products. In addition, the Japanese-born tennis player will wear a Sony logo on his right sleeve during official competition. Nishikori currently has worldwide endorsement agreements with Adidas and Wilson.
Anastasia Myskina
gave birth to her first child, a son named Yevgeny on April 29, 2008. Mother and son are both fine.
Monte Carlo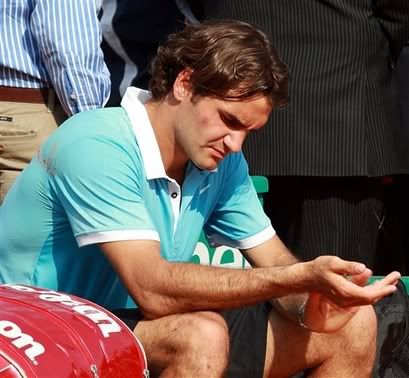 The shock waves seem to be subsiding a bit now. I don't think it's the end result that surprised people so much as the way it was achieved. Bloggers and columnists who were used to dealing with
Rafael Nadal
as an inconvenient truth were forced to deal with him as what he is, a great player, and not try to pigeonhole him into some preconceived idea of what he should be. The Monte Carlo men's final will go down as one of the greatest matches of the year and will be talked about for a very long time among fans and students of the sport.
But more happened that will be talked about. This fan has not been able to root for
Novak Djokovic
ever since Estoril in 2007 where he faked injury against
Richard Gasquet
before easily winning the third and deciding set. There are many of us who have pointed out his lack of sportsmanship, and class, in dealing with his peers and his sport. His walk out during his country's
Davis Cup
tie against Russia with an "illness" was glossed over by many who want to see him as the future of tennis. Monte Carlo was a whole 'nother ball game as we say here in the States. The eyes of the tennis world were fixed on this event with many predicting that the defending champion would not even make the final since he'd yet to win a title this year. Many pundits predicted a Novak vs Roger final, a match they said would pit the best two players against each other.
When Roger almost went down to
Ruben Ramirez-Hidalgo
in the first round the sound of bodies hitting the floor was heard world wide. A loss in the first round was their worst nightmare. Roger was on a roll they figured conveniently forgetting that Roger was losing in Estoril when
Nikolay Davydenko
felt a twinge in his leg and capitulated the match to him. A win is a win even if it's gifted no?
But Roger overcame Ramirez-Hidalgo who had been up 5-1 in the third set before gagging away the match. With little hard opposition he found himself in a semi final match against Novak. I should mention that this is the first tournament where the seeding was done the way I always thought it should be, with Djokovic as number three in the top half of the draw. Djokovic, who had cake walked his way to the semi was the fresher of the two, or should have been.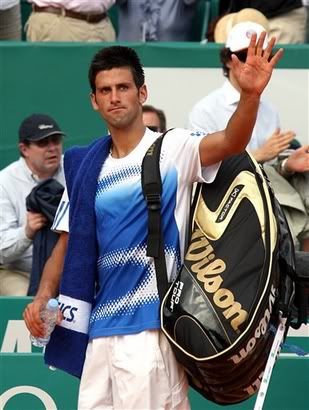 The first set was a well fought one with Roger coming out on top. The second set started out where the first one ended, with good rallies and shot making. If you turned away for a second during the break at 3-2 Federer in the second set you missed Novak walking over to Roger and shaking his hand. I couldn't believe what I was seeing. In what was probably the most important match of his career Djokovic was punking out, retiring a la
Justine Henin
so that he deprived his opponent of a satisfying win. And no one could defend him. Tape soon surfaced on the net of Roger, normally the coolest of customers on the court, turning to Novak's parents and telling them to "be quiet". They were shrieking at the chair to overturn a call. Roger conceded the call was wrong and wiped out the mark. The parents had been kept under wraps most of this year after their horrible actions against fans of
Jo-Wilfried Tsonga
in Melbourne. Their reappearance shows that they feel no shame about their behavior. The reason for Novak's withdrawal? A sore throat. I guess they had to come up with something since it was obvious he was in no physical discomfort during the match.
Novak has his fans and like any fandom they are vocal and loyal in their support. They have attempted to defend their man and I give them credit for that. It's just that he's been declared the new king of tennis. The current King has never quit during a match no matter what. The Crown Prince played after his body told him no, at the US Open where I saw him physically collapse on court, and during the final at Chennai which I also saw, where he couldn't even move or go after balls. Talking heads love to talk about the final score at Chennai. They don't mention the marathon match the day before. Inconvenient fact.
Yes Rafa's coming back from 4-0 in the second set is amazing. But I think a lot of folks would rather concentrate on that than on the way Djokovic behaved. He showed no respect to his backers, his fans, or his sport with his behavior. That is the biggest story of Monte Carlo 2008 for me. How the tennis press covers Djokovic going forward will be very interesting. I can assure you that PMac and his posse will pretend it never happened unless Pam or Mary bring it up at which point a dismissive comment will be made about clay and moving on. I hope I'm wrong.
Note:
The picture at the top is edited. By me. I like it better this way.