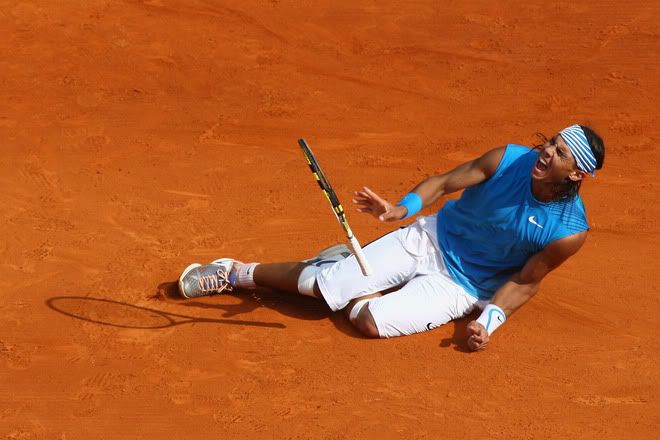 He won it. No one retired. There was no cupcake draw. The defending champion went out and won Monte Carlo for the fourth consecutive year, a first in the open era. It was also his first championship of the year. He did it without dropping a set. He did it going down 4-0 in the second set. No tantrums. No racquet throwing. A deep breath and he did what he had to do.
Congratulations Rafa.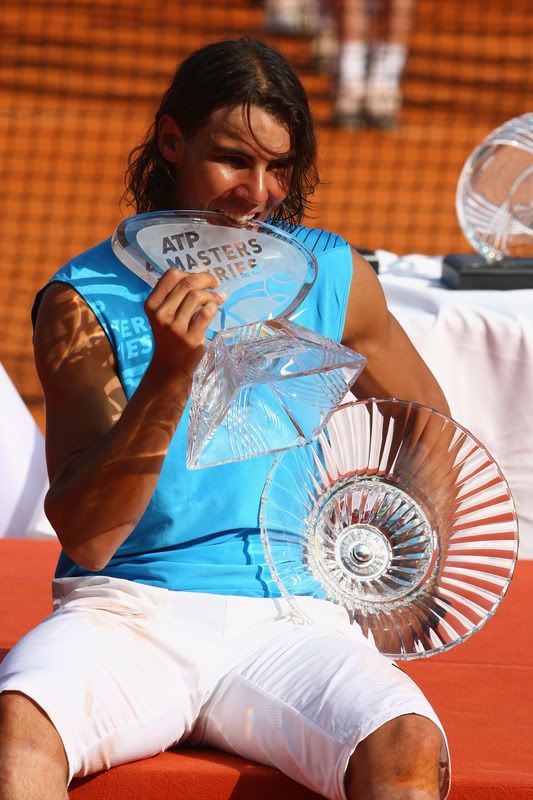 So Nice He Did It Twice
Making himself only the second man in Masters Series History since
Jim Courier
back in 1991 did it Rafa teamed with
Tommy Robredo
and won the doubles final in Monte Carlo. The pair took out the team some say has been the best so far in 2008
Mahesh Bhupathi
and
Mark Knowles
6-3, 6-3. A four-peat and a double up. Way to go Rafito.