by Savannah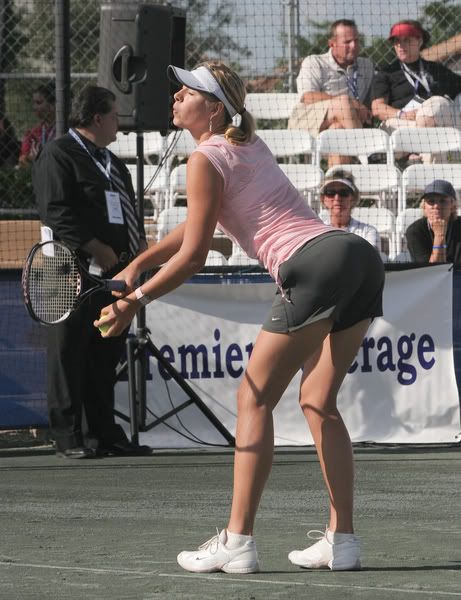 There's something about the age fifteen. It's the age when indulgent parents suddenly wake up and realize the monster their child rearing has created. Now aware that the warnings family and friends were giving while the Little Darling went on his or her way were not caused by jealousy mom and dad decide it's time to make Little Darling into a better citizen. No more feet on the table. Parental controls suddenly appear on Little Darling's computer. A curfew is instituted. And when Little Darling talks to his parents as if they're servants he is actually punished for it.
How does Little Darling take this change in his flow? Most Little Darlings I know go from "you can't be serious" to telling his parents where to go and what to do when they get there. There are threats about running away from home. Family secrets are blurted out in public at inopportune moments - the larger the crowd the better. The resolve of the parents is tested. They are in a no man's land. If they back down Little Darling continues to fly out of control. If they stick to their decision Little Darling gets more out of control. It's lose lose until Little Darling realizes their behavior will not be tolerated. The time Little Darling takes to go from "A" to "B," however, may make the parents suicidal.
Why talk about the Little Darlings of the world? I guess because that is what came to mind when I read Maria Sharapova's shots across the bow of the good ship WTA this morning.
Maria took on the WTA over being fined for pulling out of Berlin and for actually demanding that she show up for a photo shoot to promote the WTA!!! The Bastards! How dare they fine Tsarina Maria the way they fine other players!!! And how dare the WTA tour ask Tsarina Maria to participate in a FOUR HOUR photo shoot with those commoners that populate the WTA? Poor dear will have just made a twelve hour flight from Los Angeles and must prepare for her appearance in the Tier 1 event in the Eternal City. Here are the posts from the Tsarina's own official site.
Statement May 1 2008
"As many of you know, the WTA tour makes many players enter tournaments that they know the players will not be playing. I informed the WTA several months ago that if I played Charleston, I would have to pull out of Berlin. Now they are forcing me to give an injury for the reason why I am pulling out or they will give me an additional fine on top of the 125,000 fine already given to me. I am a very giving person, but I refuse to give anymore of my money to the WTA tour.So I want everyone to know that besides getting sick the past few days, I am healthy and I am looking forward to playing Rome. The good news is that the new road map for next year should solve all these problems."
Maria Needs Your Help May 2 2008
I want all my fans to know that the WTA Tour is forcing me and several of the other top players to do a 4 hour commercial shoot for WTA Tour marketing materials. They want me to do this shoot on Sunday, Monday or Tuesday of the Rome tournament after flying 12 hours from LA. I have set my own personal rules when it comes to doing shoots and I never do shoots before tournaments bcause it's mentally draining and I want to just focus on my tennis. Now the WTA is telling me if I don't do this shoot they will fine me over $300,000. As you can see the WTA Tour loves to fine players. To be honest, I would love to do this and help promote the tour as much as possible, but to force me to do this shoot the day before a tier 1 tournament is just not right. I am interested in what my fans think I should do?

1) Should I just do the shoot?

2) Should I NOT do the shoot and take the fine?

3) Should I NOT do the shoot and take legal action against the WTA?

4) Should I contact the other top players and try to boycott the shoot?

5) Other
Needless to say I'm only providing the
LINK
to the Tsarina's site. If you want to vote go right ahead.
A few things come to mind re reading these.
Maria could not be conversant with "Roadkill" otherwise she would not say it will make things better. Mandatories Maria, uh, Tsarina. My bad your majesty.
This is an attempt by IMG to try and paint the Tsarina in a more fan friendly light. She is aggrieved I tell you! She's not taking it anymore! They're picking on the poor Tsarina by asking her to live by the rules the rest of the tour lives by. Don't you, her subjects, agree? Of course you do.
The Tsarina has gotten away with shit like this before and someone has finally decided they've had enough. I agree with one fan who posted that there must have been some hellified fights behind the scenes for something like this, which is rightly internal WTA business, to see the light of day.
Did the Tsarina and her court really think Sony Ericsson was paying her all that money for nothing? Did they never hear the quaint comment "he who pays the piper calls the tune?" or do crude statements like that not make it past the royal gates?
What surprised me to be honest was the outpouring of support for the Tsarina. I don't know if all those supporting her are just enjoying her seeming rage against the system or if they're just of the her shit don't stink school when it comes to the Tsarina. There were a few miscreants who pointed out that Lindsay Davenport had made the same point about the bait and switch tactics used to get fans to come to tournaments a couple of years ago. As thanks for her action Lindsay was then denied wild card entries into events that would normally have granted them to her. Some fans were even bold enough to ask what fan reaction would be if either of the Ladies Williams had aired dirty laundry like this.
What is going to be interesting to watch is the WTA's reaction. Larry Scott, beloved by his family and a few close friends, is like the parents of Little Darling. He created this "golden girl" of tennis. Somehow when she played in the States she always seemed to get cupcake draws. Last years US Open draw was an embarrassment to the tour and a slap in the face to the women who worked hard to get there and deserved nothing more than as fair a chance as a "random" draw could provide. The Tsarina has traditionally had tougher - read balanced - draws in Continental Europe and no one really expects her to do well on the clay. The real test will be the Wimbledon and the US Open Series draws.
I'm sure the last thing Scott expected was for his golden girl to turn on him. But just like the parents of Little Darling he's now got a monster on his hands, one who seems to think she is above the rules of the WTA. I thought that both items, the poll and the statement, would be gone by this evening as cooler heads tried to convince the Tsarina she'd just committed career suicide by biting the hands that have fed her and her court so well the last few years. They've told the Tsarina that she is women's tennis for so long she now seemingly believes it. Like a spoiled and indulged child she's going to need a dose of reality. Let's see if her enablers decide they're not going to take it anymore.
From the Royal Swiss Court
(Oh No He Di'int!)
Roger's been talking up a storm lately. In this

Interview
he was questioned by reporter Paul Newman and gave his thoughts on mono, clay courts, his rivals, and whether he would ever coach.
Could Federer ever see himself coaching? "I don't think it would be a problem, though I've realised over the years that it's sometimes not so easy. I can't just tell a guy: 'Do that, do this. It's very simple for me'. For the other guy it might be impossible. I've found this when I'm at a Davis Cup tie and I'm trying to help someone like Stan [Stanislav Wawrinka] or someone ranked maybe 150 in the world. You obviously have to have a different approach.
Note: Stan Wawrinka is a semi finalist at Barcelona this week.
End Notes
The Royal Court of Serbia hasn't been quiet. One of the advisors to the Prince is said to have publicly questioned whether King Roger of Switzerland really had mono. The Prince, who recently forfeited a match against King Roger is apparently still suffering from a sore throat that rendered his right arm, legs and the rest of his body useless. The Court Jester, uh, spokesman, Amit Naor, speaking as a broadcaster at Barcelona,went on to say of the Prince of Serbia "Roger is the guy on top, Rafa is the man to beat on clay, and Djokovic is the person to do it".
As soon as he clears his throat I presume.
Not all is lost. In the feel good story of the week thirty six year old Younes El-Aynaoui beat Juan Martin del Potro today in Munich to enter the semifinals of that tournament. Glad to see you back, Younes!