by Savannah
The WTA showcased a Tier I event in Tokyo and a Tier IV event in Guangzhou, China this week.
Tokyo was won by the woman who is still the hottest player on the planet,
Dinara Safina.
. Dinara beat fellow Russian
Svetlana Kuznetsova
. How many different ways are there to say congratulations? I think we're going to have to learn that this is how the word looks in Cyrillic. поздравлений. Thanks Google!
The doubles event at Tokyo was won by a relatively new doubles pairing,
Vania King
of the United States and
Nadia Petrova
of Russia. An extra congratulations goes to Vania for winning her first Tier I event.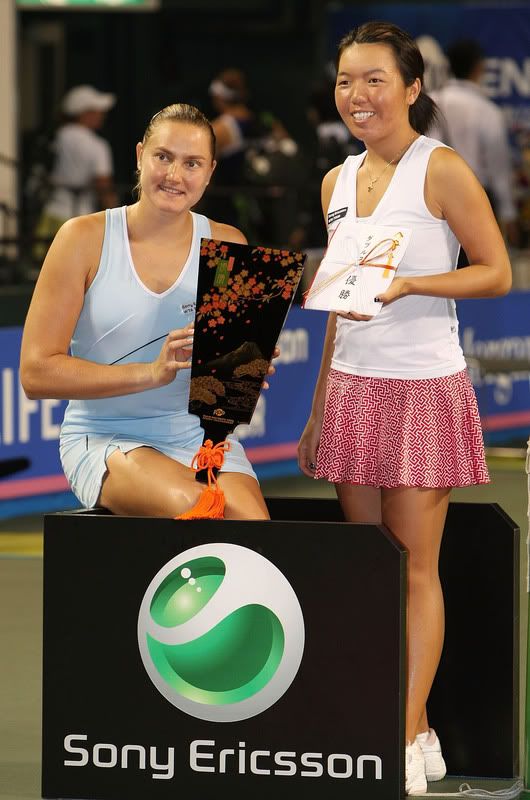 In Guangzhou another woman who is having a very good year hoisted the championship trophy.
Vera Zvonareva
of Russia won her second title of the year beating local favorite
Peng Shuai
. поздравления Вера!
The doubles was won by the team of
Maria Koryttseva
of Russia and
Tatiana Poutchek
of Belarus in a match that featured a third set super tiebreak score of 10-8.