by Savannah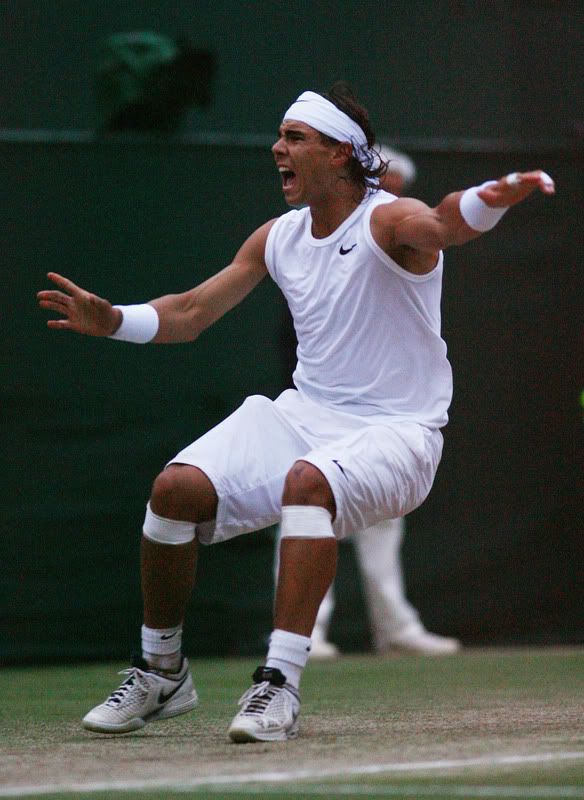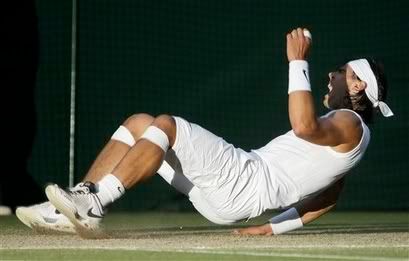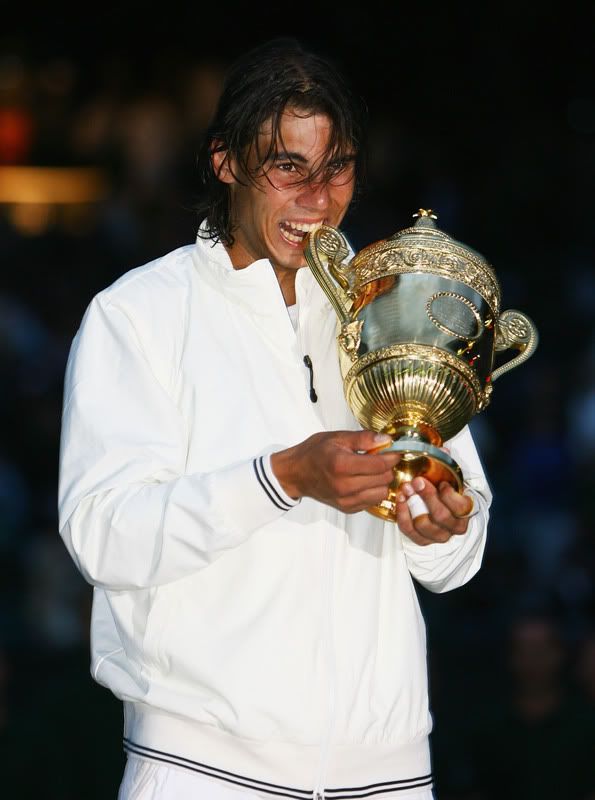 Those of us who are fans of Rafael Nadal always knew he was a special player, someone who would make history. We cried when the brutal schedule the AELTC enforced last year saw him come up short. We hated seeing him go down in Rome, one of his favorite events.
But all of that means nothing now as he hoists the most coveted trophy in tennis. He didn't close it out when we all thought he would but he did it as he does everything on his terms and in his way.
It has always been Rafa's dream to win Wimbledon. He has. He is no longer a "clay court specialist", he is simply a great tennis player. Congratulations Rafa!