by Savannah
They must be nervous. After a Wimbledon that will go down in history for achievements by athletes in both the ATP and WTA does the United States Grand Slam dare come across as, well, meh? How do you guarantee that in this post Olympic 2008 US Open the players come in ready to play their best tennis? They can't. Who will come in injured? Who will come in with a bad case of the "I can'ts" and find their way to the exit during the first week? For the American tennis establishment there is an even bigger question. Will the American players represent or will the second week feature all of the familiar names that dominated the European clay and grass court seasons?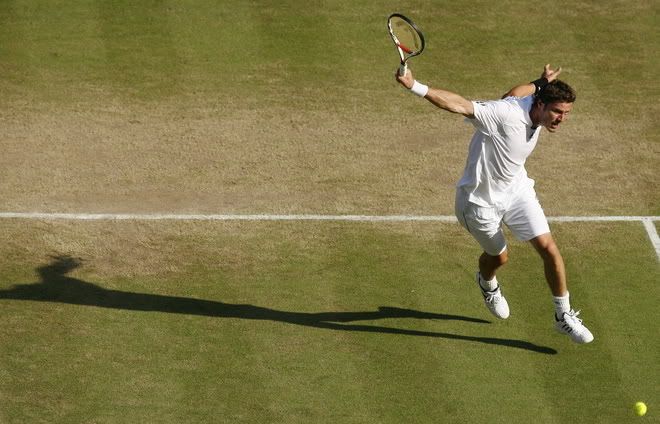 The only major player on the men's side who is not going to the Olympics is
Andy Roddick
. He is the top ranked US man and to say that his year since Monte Carlo has not been good is putting it mildly. No one expected much good to happen during the clay court season and Roddick pulled out of competition due to a shoulder injury sustained, he said, while moving into his new condo with his fiancee. No biggie. Grass courts are what would heal the American psyche they said. Expect our men to show their dominance.
Not quite what happened is it?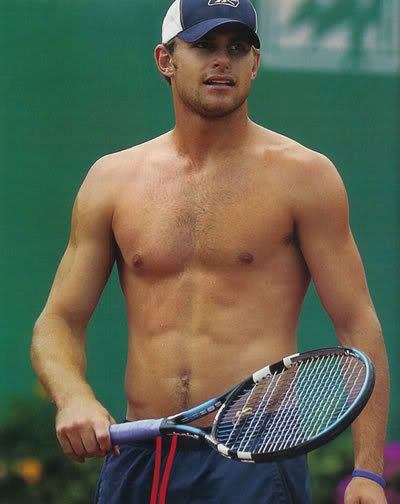 Instead of showing up in top shape mentally and physically one could argue that American men showed up ill prepared for any play in Europe. I remember seeing a picture of
Rafael Nadal
personally scouting an Andy Roddick match at Queens. The man that Roddick took the court expecting to play did not exist anymore. And Andy found himself on his way to prepare for Wimbledon after making what has become an all too familiar early exit.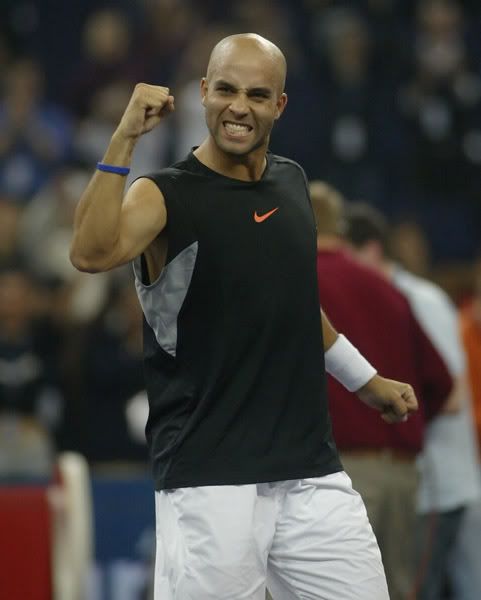 This is not to pick on Andy.
James Blake
, who also made a good early run on the terre battue was a non presence at Wimbledon. And lest we forget the Bryan Brothers crashed out as well.
So who will be the men's favorite coming in? Normally I would say
Roger Federer
but this is an Olympic year and unlike Andy Roddick Roger will be attending. I don't know if we'll end up like we did in 2004 with
Nicolas Masssu
as the Olympic champion or not. I do know Andy Roddick is banking on having a great US Open Series and coming into the Open more rested than his peers.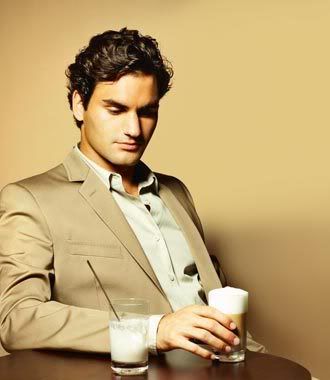 Will we see Roger playing events other than the two Masters Series events? Will more of the Europeans who play well on concrete play in the US Open Series? Will an American come from nowhere and stop bloggers and columnists from writing the obituary for American tennis?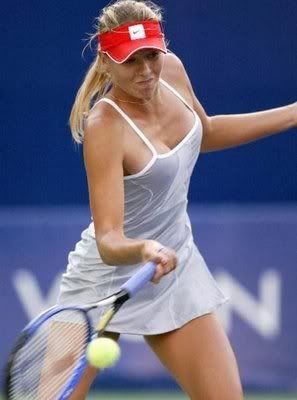 And no I didn't forget the women. It's just that the situation is a little trickier here. The top American man was born and raised in the States. The woman a casual fan could be forgiven for thinking is American actually claims Russian nationality and has no intention of exchanging her Russian citizenship for American citizenship. And she will limp into the US Open Series for 2008 as well. Her clay season was, well, moving on. At Wimbledon she made an early exit and showed up at Paris Fashion week the next day with her friend Camilla Belle. Yet
Maria Sharapova
always seems to get a friendly draw in New York so she can't be counted out.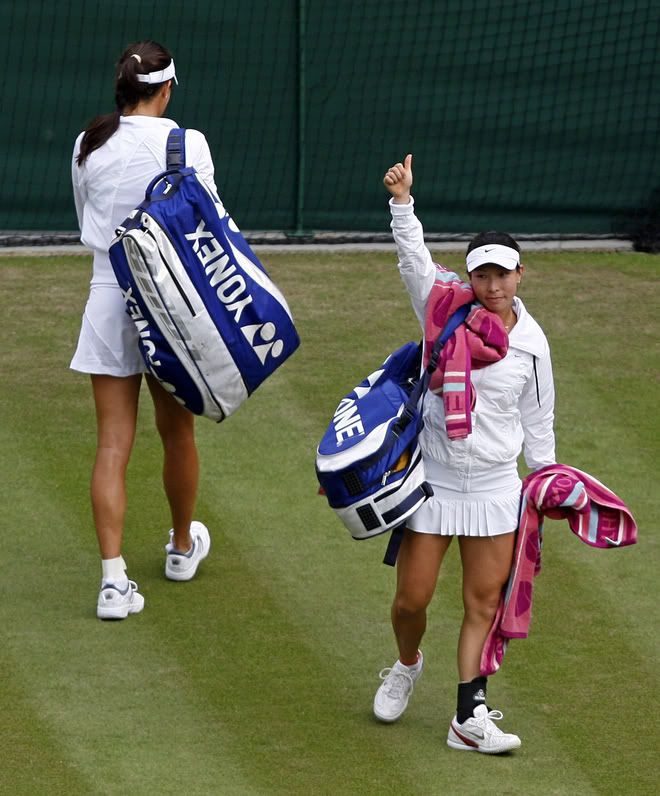 Then there is the Serbian woman
Ana Ivanovic
. She is the first player from her country to be ranked number one. She also made an early exit from Wimbledon. That's her with her back to the camera. The woman giving the power salute is
Zheng Jie
of China. She sent Ana packing early while she made a run to the semi finals that saw her give a good fight to someone named
Serena Williams
. Thanks to Ms Zheng the Chinese may now be thinking they can try for a medal in singles at the Olympics.
By the way that's Serena Williams in full stretch at the top. She has a sister named
Venus
. You may have heard of them. Something about Venus winning her fifth Wimbledon title and then along with her sister winning the Ladies doubles crown there as well.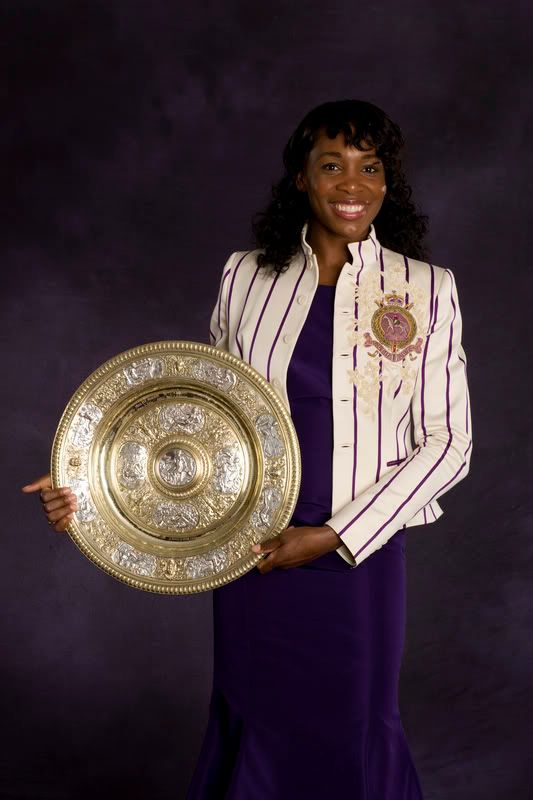 If both Venus and Serena show up healthy they should be favored to make a deep run. Unless of course they're on the same side of the draw. That tends to happen a lot to them. Rankings people say. They were on opposite sides of the draw in London and ended up playing each other in the Final. Their romp through the doubles took place while they were tearing up the singles draw.
The thing is some people seem to have a problem with them being the top American women. They have lives away from tennis, something they've been criticized for in the past. Some of those critics have been eating a large side order of crow to go with their humble pie these days. Seems having a life outside of tennis can indeed be a good thing. And lets not forget that they were the only American's to make it through.
I have to digress for a minute. There was a lot of chatter about about the easy draw Venus had and that kind of ticked me off.
Novak Djokovic
had the easiest draw of all the seeds at Wimbledon. I don't recall seeing his name among the quarter or semi finalists at Wimbledon. Did I miss him? Roger Federer didn't play a seed until the quarters if I recall correctly. But no one thought anything amiss with that situation. They just had to keep talking about Venus draw. Hey, isn't it random? She could only play who was in front of her right?
This past fortnight the designated cannon fodder seems to have realized that they are professionals and that if they come on court thinking they don't deserve to be there then they don't.
Alla Kudryavtseva
, when asked if she was surprised she won against Maria Sharapova replied that she came on court to win. Zheng Jie is now on everyone's radar. She was supposed to be a speed bump in Ana Ivanovic's sweep to the Final. Some speed bump. And this is what made the Wimbledon fortnight great. Men and women came to play to win. They didn't accept their media designated roles and we got to see a quality of tennis that hasn't been seen in quite some time. The "others" came to take names and in some cases they did.
One of the best women's matches involved
Dinara Safina
of Russia and
Shahar Pe'er
of Israel. The commentators talked on and on about Dinara's big brother. But he wasn't on court. Dinara was and on one leg tried to will herself into the next round but it wasn't to be.
Laura Robson
of Great Britain by way of Australia and Singapore impressed with her win over a very good player,
Noppawan Lertcheewakarn
from Thailand in the Junior Girls final. She's fourteen. She can't play a Slam until next year. The British can hardly wait. She's talking trash to Venus Williams already. But she won't be playing in New York. She got television time though. The other trash talking teen
Bernard Tomic
made it to the semi finals of the Junior Boy's tournament in London. The young man who won the Junior Boys title somehow didn't get any air time. His last name is
Grigor Dimitrov
and he's from Bulgaria. I don't think he got air time.
In the end we saw glimpses of glory past trying to be reclaimed and previews of what glory there is to come.Unfortunately none of the future, and very little of that past glory was American.
So in the end what does this mean? Who are the favorites? Healthy Venus Williams and Serena Williams have to be considered favorites on the womens side. As for the men right now Roger Federer has to be considered the favorite. He tends to get favorable draws in New York too. I think Andy might luck up and get one too this year. Will the number one ranking for the men be decided in the heat and humidity of New York City come September? Will a dominant woman emerge from the pack of wannabe's currently exchanging places at the top of the WTA ranking? For the first time in a very long time the US Open as well as the US Open Series is important. Let's see what we have come September.