by Savannah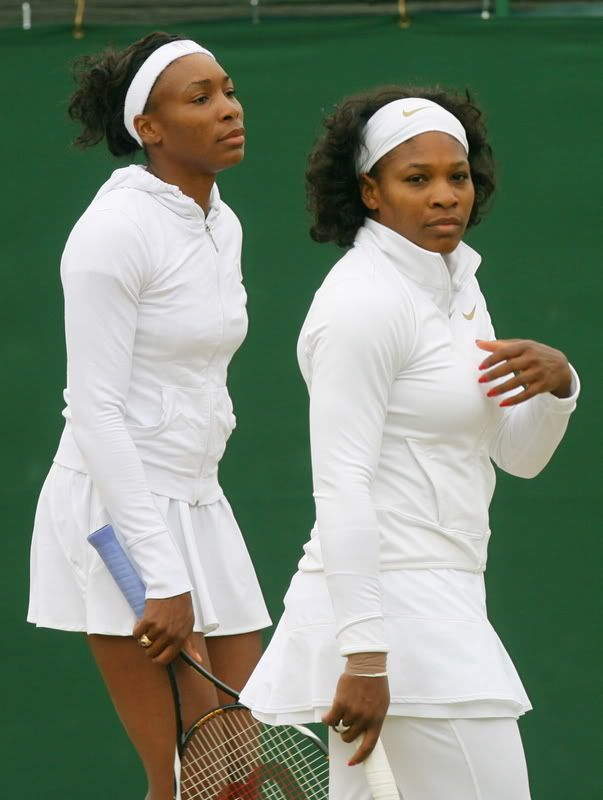 They are the only two women left standing. All the neophytes and pretenders have fallen by the wayside and once again the Sisters Williams, Venus and Serena, stand alone on Centre Court on the hallowed lawns of the All England Lawn Tennis and Croquet Club. We are eight years into the new century and in six of those eight years someone named Williams has hoisted the Venus Rosewater Trophy.
Which sister will it be this time? Will it be Serena, the woman called Fierce Stomping Diva by some, the sister who comes on court like a force of nature sweeping all before her?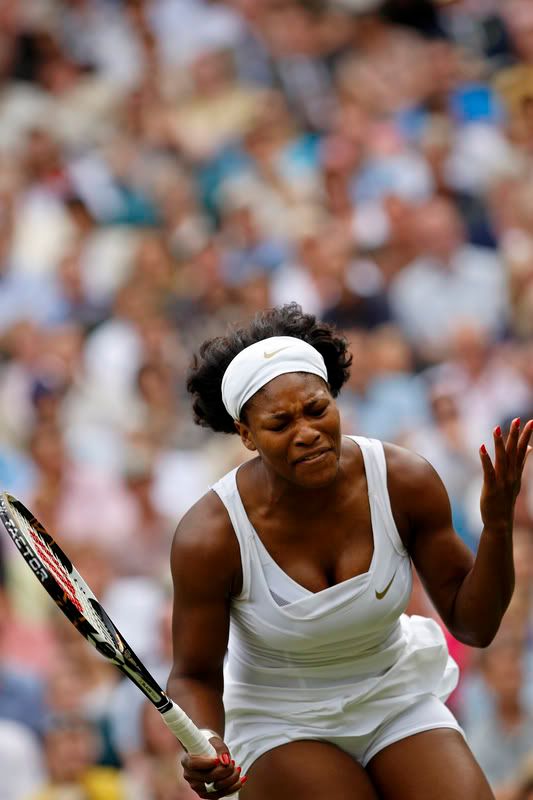 Or will it be The Queen, Her Highness Venus? With her head held high and her features stilled into neutral will she prevail this year breaking her only every other year victory streak in the process?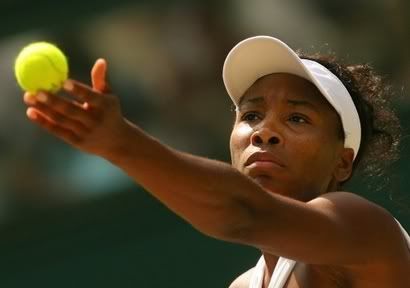 By this time tomorrow we'll know. The one thing I do know is that they were sisters before tomorrow's match, and they'll be sisters when it's over.
Those on the outside should remember that blood is thicker than water. It's also often stated that outsiders do not jump into a family matter. Some say they know the dynamic between the sisters. Some claim to know how they'll react on court tomorrow. In reality no one can say that. We can only watch, and speculate, and in the end be in awe of the incredible domination these two women have shown at The Championships Wimbledon and that in the end in the legacy they will leave us with.