by Savannah
Rafa Nadal
and Sara - Image for January 2007 Paraolympics Calendar in Spain
Thanks to
Alexito
who posted this among other images in his blog.
WTA News
Sania Mirza
is once again the target of threats. This time it was her doctor who was threatened.
There is news now that Sania's doctor was made a target of hate mails.
Dr KJ Reddy, a senior orthopedic surgeon at the Apollo Hospital in Hyderabad who had treated Sania on several occasions in the past and had helped her recover from career-threatening injuries, received four letters all of which warned him of dire consequences if he continued to treat Sania Mirza as she was bringing bad name to the religion.

Sources say the doctor received two letters from Pakistan, one from India and one from Bangladesh.

These letters end with a stern warning: "Please pay attention to the letters otherwise it should be very harmful for you."

The doctor had informed Sania's father about the letters, however, it was kept away from Sania, as it could affect her game.

These letters term her injuries as god's punishment for bringing bad name to religion. However the doctor is on leave and the hospital is not ready to react till he is back. No complaint has been lodged with the police.
For further information see this thread on
WTAw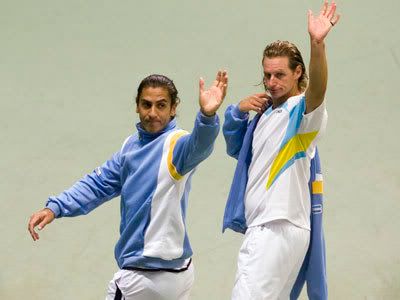 Shahar Pe'er
has reportedly applied for a visa to Qatar according to reports in the Israeli press. It is said that she wants to play Dubai but that is a harder nut to crack. Israeli's travel to and from Doha quite a bit on business so there is a way to get a visa. When it comes to Dubai the situation is reportedly very different.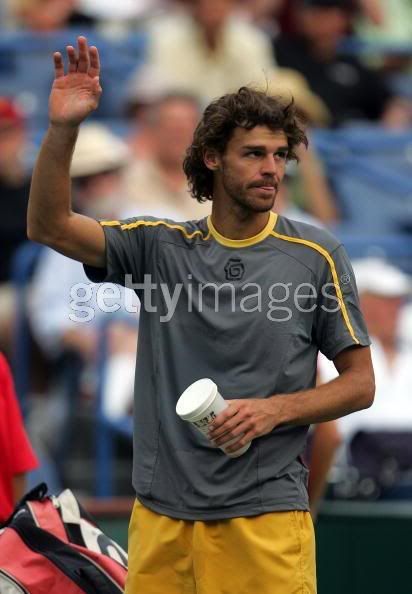 Sick Bay

Serena Williams
has called in sick with a bad cold and will miss playing her first match against
Sania Mirza
in the Hopman Cup exhibition which kicks off on December 29, 2007.
Meghann Shaughnessy
has agreed to step in to play just the one match since she is playing the Gold Coast event. Fans will be forgiven if they question this sickness since Serena's name appeared on the very exclusive guest list for Jay-z's New Year's bashes to be held December 30 in Las Vegas. As one wag put it she could recover from the cold in time to attend the party and play the rest of the Hopman Cup.
Film at eleven as they say.
Gael Monfils
has also pulled out of Hopman Cup play citing injury.
Arnaud Clement
will take his place.

Vintage Tennis WTA Style
I found myself watching some vintage WTA tennis involving
Gabriela Sabatini
,
Chris Evert
,
Steffi Graf
and
Monica Seles
. What a joy to watch the matches that got me hooked on tennis, especially the WTA matches where something called strategy was employed whether your game was based at the net, the back court, the nascent power game or finesse. I watched Monica Seles destroy Gabriela Sabatini in Madison Square Garden in NYC. The announcer was saying that Sabatini needed to come forward more. Lo and behold she learned how to do just that and the results were good for her. If you get a chance check YouTube for any of the above mentioned women. The quality is not always the best - the oldest match I watched was from 1989 - but any tennishead worth their salt will watch. By the way anyone who thinks Sabatini didn't deserve to be in the Hall of Fame should watch her playing the best of her generation. She was one. It's just that someone named Steffi Graf was in her way.
Here are some of the matches I enjoyed today.
Chris Evert vs Gabby Sabatini 1989 Lipton
Monica Seles v Chris Evert 1989 Houston
Monica Seles v Gabby Sabatini 1991
Sabatini vs Graf Amelia Island 1992
Graf vs Seles 1995 US Open Final
This is on what is now Armstrong Stadium which was Center Court back then.
Seles vs Graf 1999 Australian Open Quarter Final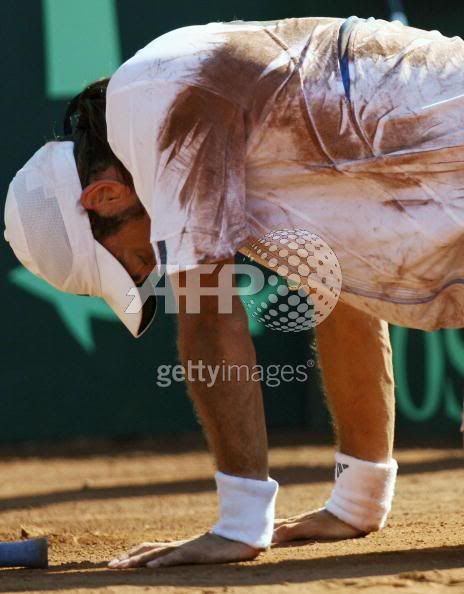 Just Pics
Just some more faves I found over the year.