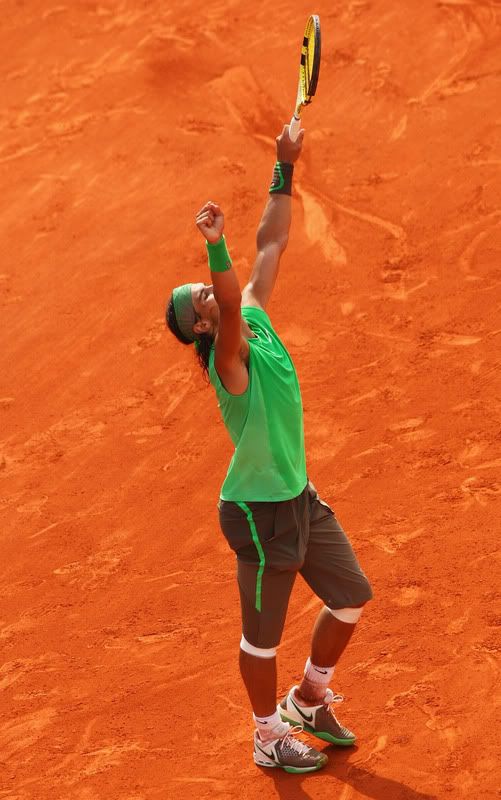 by Savannah
I have been watching tennis a very long time. I became a fan when McEnroe, Borg, Connors, Wilander and Lendl played. I've taken breaks from the sport over the years but always came back for Roland Garros, Wimbledon and the US Open. And I can say without hesitation that never have I seen a man dominate a tournament the way Rafael Nadal dominated the 2008 French Open. Never dropped a set. And then serving up a bagel - a bagel! - in the Final. The announcers on NBC, Ted Robinson, Mary Carillo, and John McEnroe were left speechless as were the 15,000 fans in attendance. Domination does not begin to explain what happened on Chatrier today.
And let it be said and said over and over. Cakewalk draws do not champions make. The only seed Roger played was Fernando Gonzalez and he dropped a set to him. Gael Monfils finally played up to his talent level and took a set but he was not seeded. Do I think the number three seed should have been in the top half of the draw? Of course. But in the end it didn't make a damn bit of difference.The number three seed has never beaten a top ten player on clay. And let it also be said the number three seed had the easiest stroll of the top three.
But saying all of the above sounds like sour grapes when looked at in retrospect. I think it needs to be said so that the powers that be know not all tennis fans are asleep at the wheel, that we know what they're trying to do, and exult when they fail. Today we saw the man some call clay monster grind all of his rivals into the dust of Roland Garros with an exclamation point. In the final analysis there is nothing else to say.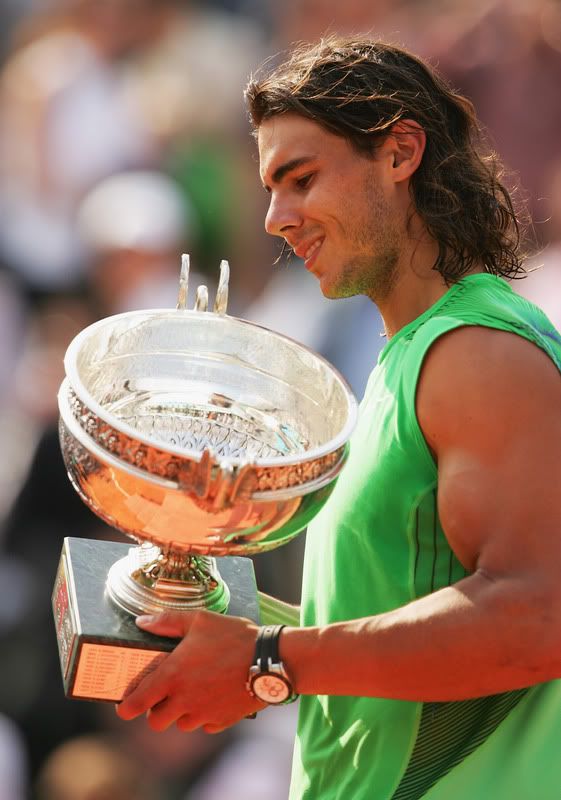 VAMOS!