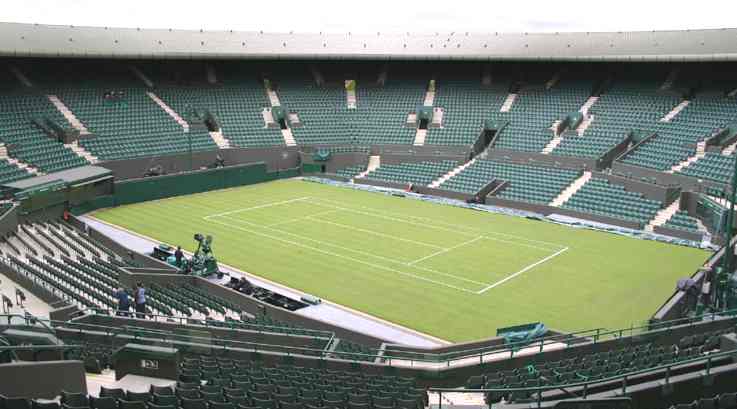 The green grass of Wimbledon is calling but it isn't here yet. The tennis world is far from quiet though.
WTA Announces the Final Four
Final Bid Cities for 2008 Sony Ericsson Championships
ST. PETERSBURG, FL, USA - The Sony Ericsson WTA Tour announced that Bangalore, India; Doha, Qatar; Istanbul, Turkey; and Monterrey, Mexico have been selected as the finalist bid cities to host the 2008 Sony Ericsson Championships. The announcement follows an extensive and competitive global bidding process begun earlier this year that included expressions of interest from numerous major international cities in hosting the richest and most prestigious event on the Sony Ericsson WTA Tour. The winning city is expected to be announced following the Tour's Board meetings during Wimbledon later this month.
Monterrey Mexico would be a great unexpected choice. Doha would be the expected choice. Does anyone know what the weather is like in Bangalore in November? It would be spring I suppose. Istanbul would be a surprise. I'm sure the limo drivers of that city will welcome Maria Sharapova with open arms.
In case the mention of Monterrey Mexico conjures up images like this:
Here are some pictures of the city as well as some facts to dispel any ideas you may have of Maria Sharapova being chased down the main square or Justine Henin being forced into bondage.
Gran Plaza
Monterrey is the third largest city in Mexico but perhaps the wealthiest. It has been consistently ranked as the safest city in Latin America beating out cities like Santiago,Chile and Buenos Aires,Argentina. It will host the Universal forum of Cultures in 2007 and is bidding to Host the 2016 Summer Olympic games.
In the interests of fairness here a pics of
Istanbul, Turkey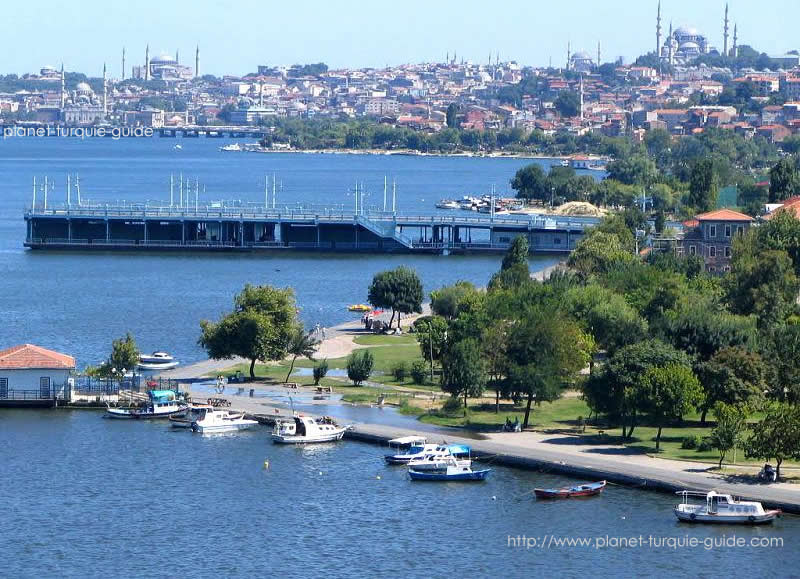 Bangalore, India
Doha
The winner will be announced after the tour's board meetings during Wimbledon this year.
For More Details Read Here
Shahar Pe'er and Sania Mirza are going to play doubles at Wimbledon. The two played together before in Bangkok in 2005 but some groups were offended and they stopped.
Mikhail Youzhny pulled out of Halle with an injury. Word is he wants to save himself for Wimbledon.
People are impressed with Jo-Wilfrid Tsonga's game. If the young man can stay injury free is he the next big thing in men's tennis?
Marin Cilic is another player people are talking about.
It's not just PMac and his merry band who get things very wrong sometimes.
Wally Masur on Igor Andreev's touch around the net. "He has the touch of a bricklayer".
During the Nadal-Ljubicic match 2006 at RG Leonardo diCaprio was sitting in the stands. The Eurosport commentators comment whenever they showed him: "The coach of Ivan Ljubicic."
Fan Talk
The debate about the mens final at the 2007 French Open rages on. Did Fed lose or did Rafa win? Is Fed a mental midget or is his ego simply out of control?
The debate about the women's final seems to be centered on whether Justine's cold sores are evidence of sexual promiscuity and how hot Ana Ivanovic is.
Some fans ask if Venus can win again on grass. It also seems she, a rich, single female athlete, is, I hope you're sitting down, dating two men. When will it end?
Not to be outdone Serena was seen with a random hottie on a beach in the Canary Islands. I guess you know you're famous when no one cares about the man you're with except to comment on his assets or lack thereof.
Tommy Robredo joined fellow Armada members in their rite of passage by posing nude.
Roger is on sabbatical. Rafa is playing this week and taking next week off. Jelena Jankovic would probably call them both slackers.
Speaking of my favorite Serbian player Jelena Jankovic calls on her country to invest more money in tennis. I guess those swimming pool courts Ana Ivanovic has made famous don't cut it for Jelena.

World number three Jelena Jankovic called on the Serbian government on Tuesday to invest more money in tennis to ensure players who wanted to follow in her footsteps were not forced to train abroad.

Jankovic, one of three Serbians to reach the French Open semi-finals last week, was born in Belgrade and began her training there before joining Nick Bollettieri's tennis academy in Florida.


"I really hope that they will build a tennis centre so that it will make it a lot easier for the younger generation...so they don't have to go outside the country to practise," Jankovic told Reuters in a telephone interview.
More Here
Bjorn Borg is apparently auditioning for a role in Kill Bill 3. Should Keith Carradine be worried?
Queen Masha at Birmingham. MV is reportedly not amused at players horning in on her turf. She promises to write from her exile, uh, retreat soon.
Love it or hate it Wimbledon can't start soon enough.
Postscript
I don't usually add to posts but in doing my usual morning scan of the fansites I came across this article posted by the BBC.
It seems that the head of the LTA is tired of funding potemtial players fun time. Fish or cut bait is what Roger Draper seems to be saying to the denizens of Britain's moribund professional tennis circuit.
...There are currently no British women in the world's top 100 and just two British men. That contrasts with countries like Serbia, who have managed to produce three players in the world's top 10 with facilities that pale in comparison with the LTA's state-of-the-art national tennis centre in Roehampton.

"Probably my biggest disappointment this last year was that the behaviour of people in British tennis is not really conducive to winning and success," said Draper.

"Everyone has their own views but at times it's like running some sort of kindergarten."
This guy Draper might be just what the Brits need.
Roger Draper
Then there were the comments made about the WTA's Final Four cities. Comments ranged from the choices being a sick joke to musings about whether a couple of the cities have running water and electricity. Some wits snarked that Baghdad and Kabul have been left for next year.
I've been pretty harsh on professional tennis being too Western oriented. While I think this is a step in the right direction - my favorite would be Monterrey - fan reaction (and one has to take a lot of "fan" postings with a hefty dose of salt) so far shows what happens when suits start thinking outside the box.
The only argument I think worth raising is what happens if Doha is chosen and Shahar Pe'er qualifies? Some are comparing Shahar's situation with Monica Seles when the year ending event was held in Germany. I'll always be a fan of Monica but the situations are different. The WTA basically told Monica to do whatever she felt best. Not sure what they would do in this situation.